Tutorial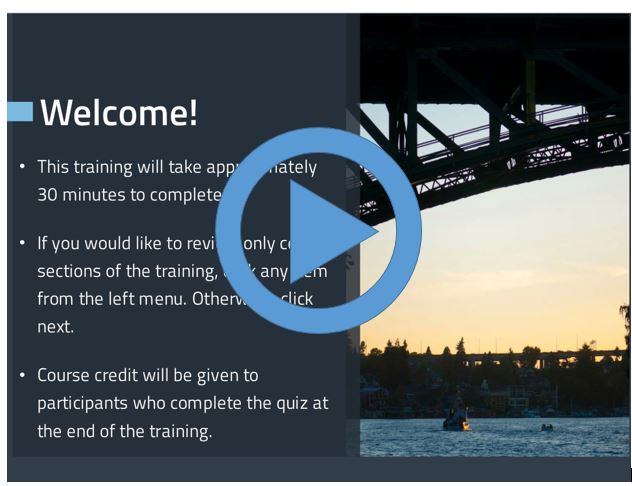 ELearning tutorial on Direct Billing of Facilities & Administration (F&A) Costs
Federal and UW Policies
The Federal Government sets forth principles in which a cost is defined as either direct (2 CFR 200.413) or indirect (2 CFR 200.56). Indirect (F&A) costs are those "…incurred for a common or joint purpose benefitting more than one activity, and not readily assignable to a single activity specifically benefitted, without effort disproportionate to the results achieved." A cost that is typically considered to be an indirect (F&A) cost cannot be directly billed to a federal award.
For more information on indirect (F&A) costs click here.
UW's GIM 23 states that:
Any cost that is considered an F&A cost cannot be directly charged to a federally funded sponsored program unless certain conditions are met; and
Costs that are normally recovered under F&A may be directly charged if permitted by the sponsor's policies.
See GIM 23 for a listing of all non-labor costs that are included in UW's F&A rate.
See GIM 23 for a listing of all job codes (labor) used in UW's F&A rate.
Federal Regulations on Direct Billing of F&A Costs
Federal Regulations (2 CFR 200.413 (c)) do allow for the direct billing of F&A costs on a federal award.
Direct charging may be allowable when ALL the following conditions are met:
1. Individual costs can be specifically identified with the project or activity;
The cost must be able to be easily identified and recorded. An example would be a large mailing where the cost of mailing supplies and postage for the effort can be identified and recorded as being in support of a single award. A bad example would be the tracking of the use of staples (very time consuming and low value).
2. Such costs are explicitly included in the budget or have the prior written approval of the federal awarding agency;
Costs should be clearly identified and noted as an F&A cost being direct billed in the proposal budget and budget notes or proposal. Such identification serves as sponsor approval.
In the event that during the implementation of the award it is determined that an F&A cost needs to be direct billed, written sponsor approval should be obtained prior to the cost being incurred. Such written approval should include: Identification of the cost and rationale for its direct billing to the award.
3. The costs are not also recovered as indirect costs; UW's calculation of its F&A rate takes into account that there will be direct billing of some F&A costs. Departments do not need to be concerned with this requirement.
4. Administrative or clerical services are integral to a project or activity.
A cost is integral to an Award if it meets any of the following criteria:
The objectives of the Award cannot be achieved without the specific cost.
The Award requires a disproportionate amount of the F&A type cost than other department activities or Awards.