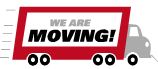 On February 8, 2011 the Travel Office will be moving to the UW Tower on 4333 Brooklyn Ave NE.  We will be located on the first floor in the O Building. Our new Box is 359557 and Contacts remain the same. We will not have access to emails and phones that day. Please do leave a message. We will get back to you as soon as possible. Review Map,  How To Get There, and Building Access.
Contract for local hotels did not renew.  Questions, contact Pamela Rogers (206) 543-9028; progers@uw.edu
eTravel Reminders
Email Receipt Manager or submit original paper receipts (if applicable) only after the ER has been submitted.  Review What to Submit and Receipt guidelines.
Do not reply directly to emails from Ariba Administrator.  These are automated emails.  Contact the preparer of the ER or Travel Office if you have questions.
If you choose Send Email Summary as your email preference, only one daily email will be sent with the subject line Ariba Email Summary.   
Review guidelines for Meals paid on behalf of others.