eTravel Reminders
Always use the LOG OUT function located at the upper right hand corner above your name after using Ariba.

Always use the BACK function in Ariba rather than the BACK arrow on the browser to get back to the previous screen.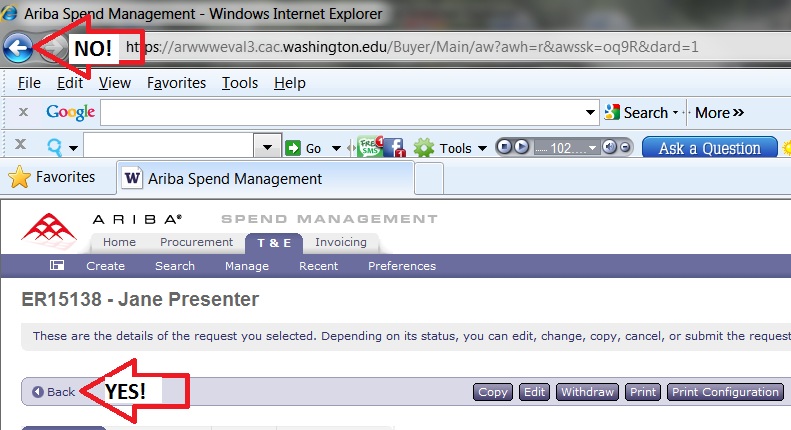 Do not open more than one Ariba session at a time.
Always include a complete description (dates, time and location) in the Purpose of the Trip and in the Personal Time fields.
General Reminders
UW traveler must be listed as the driver on the car rental agreement.  The ENTIRE car rental expense is not reimbursable if person listed as the driver is not on UW business or if additional driver is not on UW business. http://f2.washington.edu/fm/travel/cars
Select Lodging Per Diem if reimbursement is after the trip.  Select Hotel Deposit if reimbursement is before the trip, enter a comment and list lodging per diem allowance and daily rate.  Learn more.
The original Per Diem Advance form must be received in Travel at least 10 business days before departure. Learn more.
Review guidelines when combining personal time/travel with UW business travel. Learn more.