Join our Listserv!  Contact Us  The ROT Squad
Less is More (Except in the Case of Titles
Where More is Always More)
Repeat after me: Too much email!
Your email is going to be easier to manage, because following these steps, you're going to have less of it. Just act now. Don't miss out. Follow these step: one, two, and three.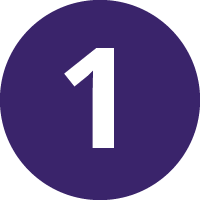 Do you have email that is an important part of your office's work, but comes from outside your office (students, customers, or other departments)? Using a support ticket monitoring tool such as Request Tracker or Help Desk Pro will help keep centralized work in a place that's easier to manage than individual email accounts. (You can then delete any auto-generated notifications sent to your email.)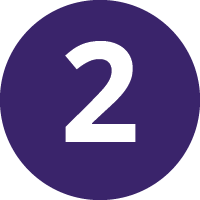 Too much going back and forth with colleagues within your office? Start relying on Slack and Teams for quick messages and take casual conversations out of email. Check out best practices on our website!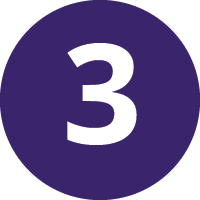 Make it an office policy that if an email requires more than a couple replies, take the conversation to a Zoom or phone call. The more emails you send out, the more you'll get in return. The more emails in your inbox, the more you'll have to manage and delete--you don't have all day.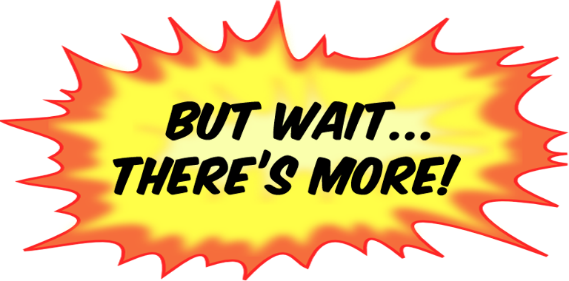 For what you do have to manage, check out our new resource: Flowchart for Processing and Managing Email. The flowchart walks you through deciding which emails to keep and which to delete.  And say it with us: A clean inbox rocks!
If You're Buying, We're Selling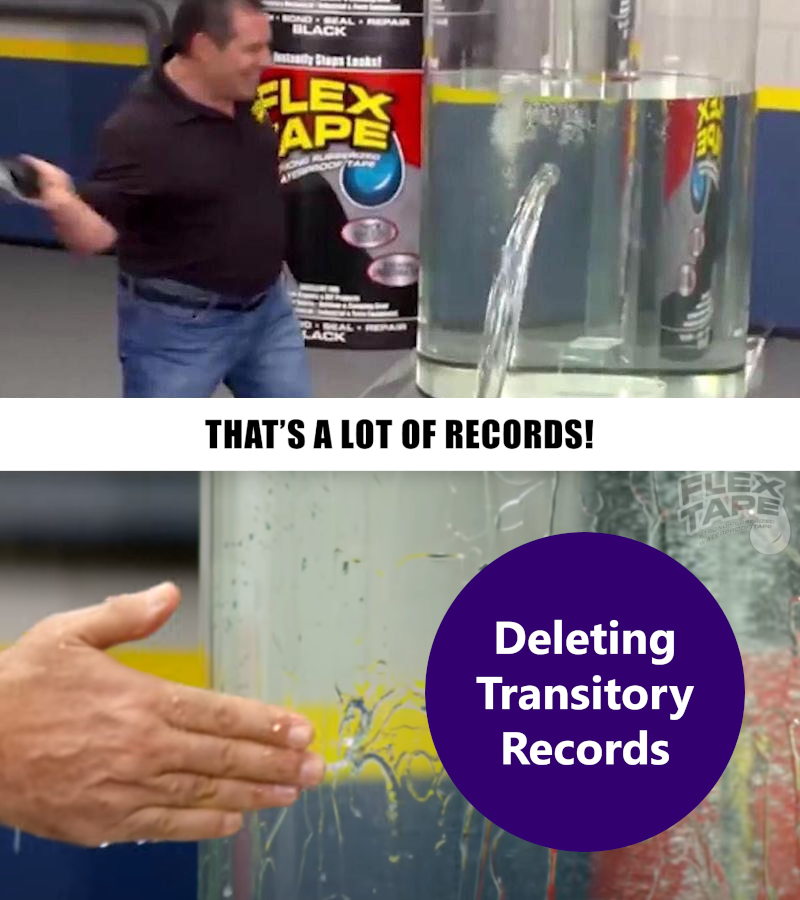 When writing these articles, sometimes we feel like we are hosting a late-night infomercial. Not because our products are just three easy installments of $29.95 + shipping and handling or that they will break after a couple uses, but because we look for what we know people are already doing and try to find ways to make it faster, easier, and simpler. In the case of the article above, we know you are experiencing a surfeit of email and need ways to streamline dealing with the influx. We also know it can be hard balancing what needs to be kept with what can be deleted or destroyed.
There was a time where we would be content with only having as much information as would fill the filing cabinet in our office. Nowadays, with electronic records taking up no physical space, the temptation is to keep everything without regard for the consequences of over-retention. Regrettably, the rate of accumulation is outstripping our ability to track and manage all of that data.
A record is only useful if: 1) the information it contains is relevant and 2) you and your colleagues know where to look and are able to find and access the record when needed. Without that, a record becomes not only a headache but a liability. 
"So what can we do?" our paid studio audience dutifully asks.
The key is separating the wheat from the chaff. Or the substantive records (which have a fixed-retention period) from the transitory (which should be disposed of as soon as they have outlived their reference purpose). It is an idea so important, there is an entire section of the UW General Records Retention Schedule dedicated to calling out transitory records. But now, with this New and Improved resource, we go beyond examples to explain the concept so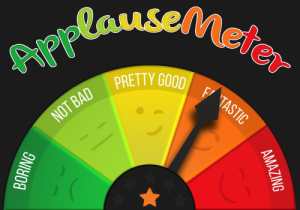 you can better identify transitory records for yourself. We guarantee that using these principles to separate out records that can be disposed of once they have outlived their usefulness makes cleaning up a snap. So whether you are staying on top of email, cleaning out a shared drive, or looking to digitize legacy paper records, our new page can work for you. How's that for value?
FETCH THE FUTURE...GO DIGITAL
Click here to watch the video on this new University-wide initiative.
WE ARE ALWAYS HERE TO HELP
Barbara Benson
Cara Ball
Emily Lemieux
Michael Mooney
Lynn O'Shea