Join our Listserv!  Contact Us  The ROT Squad
The Times, They Are A-Changin'
A Flurry of Recent Changes to the UW General Schedule
At UW Records Management Services we focus on all things records and information related, but our primary focus is always on creating and updating records retention schedules. Required by state statute, our office manages and oversees compliance with state and federal laws and regulations relating to the preservation and destruction of information created and received by the UW.
To that end, we have some legally approved records retention changes to share. All of the following records are on our UW General Records Retention Schedule. If you are using Bookmarks, you may need to update them.
Under Research and Grant/Contract Section:
Grant and Contract Certification Report (GCCR)
Retention increased to 12 years after the end of the fiscal year.
There can be many grants on each report and there is no easy way to apply retention at the grant budget level. Therefore, by increasing the retention from 6 years to 12 years, we ensure all grant budgets have met their appropriate retention.
Note: using DocuSign to sign the GCCR makes it so much easier to execute in our current working-from-home situation. If you haven't already, check out e-signatures with this process. https://finance.uw.edu/maa/gccr
Human Subjects Research:  Consent Forms (Adults)
Retention increased to 8 years after the close of the study.
Human Subjects Research: Consent Forms (Minors)
Retention increased to 8 years after last contact with subject, or subject reaches age 22; whichever is longer.
There was a change to the Washington Administrative Code which sets the retention periods for these records.
Note: Like the GCCRs, we strongly recommend using electronic signatures for Consent Forms. UW-IT makes software called DocuSignavailable for free use by UW offices and departments. DocuSign meets all state and federal requirements to replace ink signatures.
Under Personnel and Payroll Records Section
Selection for Classified Non-Union, Professional, and Contract Covered Staff Employment -- Hired and Not Hired
This is a new record series.
Retention is 3 years after conclusion of recruitment
Working with UWHR we combined Applications for Classified Staff Employment—Hired and Not Hired with Applications for Professional Staff Employment—Hired and Not Hired to result in this new item.
Personnel Records for Classified and Professional Staff has changed to Personnel Records for Classified Non-Union, Professional, and Contract Covered Staff
Working with UWHR, we changed the name of this series and revised the description.
The retention remains the same for colleges, schools and departments at 3 years after termination of employment.
Ensure Your Information Legacy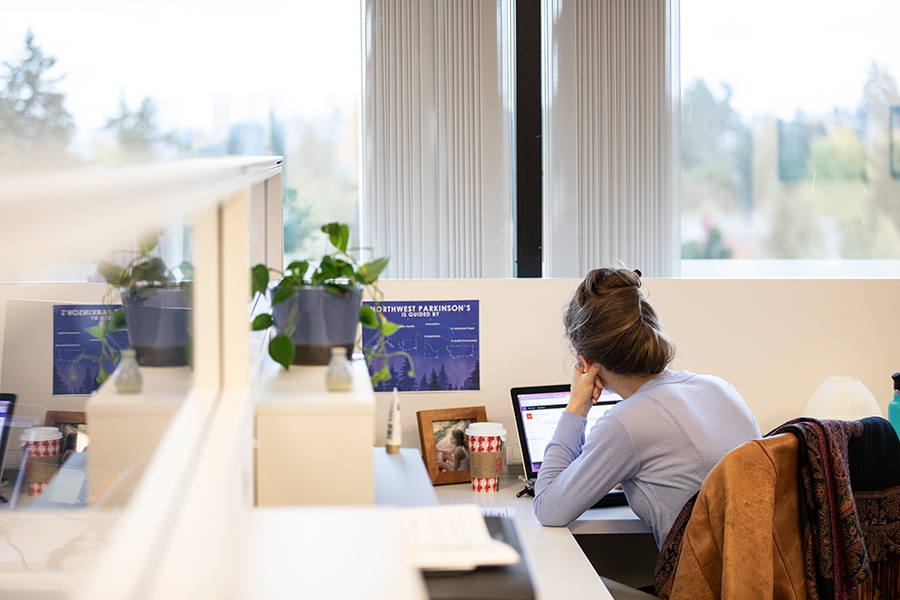 Retiring or leaving your current position in the next year or so? From a records management standpoint, there are a few steps to take in order to ensure the information and records left behind sets up your office and successor for success:
dedicate time
identify both electronic and paper records,
apply retention, and
delegate responsibility for remaining records.  
We were curious how planning for this transition worked with recent retirees and what tips they would pass along to others venturing down this road. Records Management Services interviewed a number of recent retirees for some helpful suggestions.
What did you do to prepare for leaving?
"Reviewed all the stored materials in my office, both on my PC and in file drawers to confirm whether they were records with retention, records past retention, or my personal files."

Respondents tackled records based on workflow;
"Email was easy since I used the same filing system as my other files so it was not hard to determine active versus closed and delete";

"I checked the applicable records retention schedules and transferred records with retention to colleagues, the University Archives, or left them in the office shared directory—and left notes for my successor."
How soon before leaving did you start reviewing records?
"I began reviewing stored materials in my office at the beginning of the month and worked in earnest the two weeks before my end date."
"I started 3 months in advance so I got to everything…since I had already been monitoring my records all along"
"I started a year before I set my final retirement date because I knew this would be an impossible task."
"I'm really not the office of record, so I guess I can get rid of all my old stuff pretty quickly. When I leave the program stops so I'm not leaving a legacy behind."

RMS Recommends: Even if you are not the office of record, you may still have records that have not yet reached the end of their retention periods because of an audit or legal requirement. Unless all your records are duplicates, ensure records with unexpired retention requirements are transferred to the appropriate custodian.
What do you regret not starting sooner?
Records inherited from previous employees.

RMS Recommends: Do yourself, your successor and your former department a favor. Don't leave a legacy of unorganized, obsolete records for someone else to deal with. Before leaving, take the time to identify and appropriately manage all records that still have value to your former department. Use your years of accumulated administrative knowledge to make the best decisions on how your legacy records will be handled.

Thousands of emails they never got to.

RMS Recommends: Give yourself the time to review emails and ensure substantive emails are transferred appropriately. Retirees need to handle their email before they are automatically deleted. Employees moving to new positions should start with a clean slate. One interviewee retired during Covid was very regretful that they never had the opportunity to return to the office to review old cartons and filing cabinets of odds and ends.
What lessons have we learned from respondent's experiences?  There are no surprises here:
Most importantly, give yourself the gift of time. Start reviewing your records at least 1-2 months before you leave. It's important to give yourself enough time to review your records and make decisions on what is still open and should be transferred to a colleague or supervisor, as opposed to what can be deleted.
Paper is not as accessible as electronic records; you have to be on-site to review. Do not print out records for your successor to manage.  Keep all records electronic and transfer them to a shared space.
Before you get started, make a list of all the places you have to check for records.  Don't forget about any personal devices, home computers, or cloud accounts that may contain University records.
Make organizing emails into folders part of your daily routine, it makes it much easier to delete at the end of the retention period or transfer to someone else.
Play it forward. It helps to have made some effort to stay on top of deleting records at the end of their retention period--while you were still working.
Learn to recognize ROT (Redundant, Obsolete, Transitory) and make deleting it part of your daily routine.
Check out our offbording resource for a checklist and more tips.  And of course, please don't hesitate to contact us with questions.
FETCH THE FUTURE...GO DIGITAL
Click here to watch the video on this new University-wide initiative.
WE ARE ALWAYS HERE TO HELP
Barbara Benson
Cara Ball
Emily Lemieux
Michael Mooney
Lynn O'Shea