ALERT: Credit Card Scam Impacting International Students
For more information, please visit Credit Card Scam Targeting International Students.
Topics Covered
---
How to Pay Your Tuition
Pay online by viewing your statement or see the other options below.
If you see a CR on your tuition statement (e.g. $17.00CR) this means there is a credit balance; contact Student Fiscal Services for a refund. Do not pay if your balance shows a "CR".
Important: Student Fiscal Services will only accept payments for tuition and fees for the current academic quarters. Due to banking requirements, funds submitted in excess of outstanding balances may result in the payment being rejected and returned to the payer in its entirety. Excess payments may be rejected even if the extra funds are intended for use for books, off-campus housing, or other living expenses.
---
How Payments and Financial Aid are Applied to Your Account
Payments are applied to charges on your tuition account in order of the charge due dates. For charges with the same due date, payments are applied first to tuition and related University fees and then to other charges on your account. You may request that a payment be applied to a specific charge when paying in person at the Student Fiscal Services Office.
If you have been assessed a fee for late payment of tuition, financial aid can not be used to pay this fee. You will need to make a separate payment to cover this charge.
---
Web Check Payment
Students make a webcheck payment here.
Parents make a webcheck payment here.
Tuition and related charges may be paid online using your checking or savings account. A Web Check payment results in an electronic debit of your bank account. (Please verify that your bank allows electronic debiting before attempting to make a webcheck payment.) After the Web Check payment has been posted to your student account, it will be sent to your bank for processing. Depending on your bank, the transaction could take from 1-10 business days to be deducted from your bank account. Before submitting payment, verify your account and routing number, amount and type of account are correct. Once payment has been submitted, UW cannot cancel/edit the payment under any circumstances.
Info needed for web check payment:
UW student ID
Bank routing number (valid routing numbers usually begin with the first two digits of 01-12, 21-32, or 61-72)
Bank account number
Need help making your webcheck payment? Read our how-to instructions or watch our how-to video.
---
Rejected Payments
If your payment is returned as unpaid by your bank for any reason, your student account will be assessed a returned item fee of $25. Late payment fees may be added if the returned item causes the account not to be paid by the tuition due date. Student Fiscal Services reserves the right to disable the ability to use Web Check due to returned items.
Payments may be returned by banks for many reasons including:
Lack of sufficient funds
Use of an incorrect or invalid bank routing or account number
The account has been closed or frozen
The account is a non-transaction account
The bank does not participate in automated clearing house (ACH) transactions
---
Paying in Person
Student Fiscal Services personnel are available in-office for informational and document processing purposes only. Check payments can be dropped off in the payment box in our lobby or in the drop box located on the exterior of Schmitz Hall near the doors on the north side.
By Mail
Checks for tuition payments should be mailed to:
University of Washington - Tuition
P.O. Box 3981
Seattle, WA 98124-3981
Make your check payable to the University of Washington. Be sure to include your seven-digit student number written clearly on the (front) of your check. If your name is not printed on the check, please write your name on the front so that your tuition account will be properly credited.
Payments must be received by Student Fiscal Services by the tuition due date. Payments received after the due date will be subject to late charges and / or holds on your academic records.
Scholarship checks should be mailed to:
University of Washington - Scholarships
PO Box 24967
Seattle, WA 98124-0967
Forms and other paperwork should be mailed to:
UW Student Fiscal Services
1400 NE Campus Parkway
Box 355870
Seattle, WA 98195-5870
---
Credit Card Payment (internet only)
Make a credit card payment here.
Credit cards may be used to pay tuition and related fees online only. There are no options to make payment for tuition and related fees with a credit card in person.
Debit card holders should contact their bank to identify their routing and account numbers, and make use of the free Web Check payment option listed at the top of this page.
The following card brands are accepted:
Visa

MasterCard

American Express

Discover

Diners Club

JCB

Union Pay

BCcard

DinaCard
The University works with an external vendor-TouchNet PayPath to process credit card payments. The service is available online 24-hours a day, 7-days a week, and a convenience fee of 2.75% (minimum $3.00) is assessed for each transaction. This fee will be added to your total payment and is non-refundable.
The convenience fee is displayed prior to completion of your transaction. Your completion of the transaction acknowledges your acceptance of these payment terms. Completion of your payment transaction is contingent upon successful authorization and payment of this transaction by your card company/bank.
Please note that once a payment is made with a credit/debit card, UW cannot cancel the payment even if an error in amount is made.
Important: Credit card payments become eligible for refund 30 days after the date of payment. Contact our office if a credit balance appears on your MyUW tuition account.
---
International Student Payment Options
University of Washington has partnered with Flywire to provide our international students with a secure payment method that simplifies the payment process. With Flywire, you can pay online from banks and countries around the world, usually in your home currency.
Pay with accounts in your home country, in your currency for most countries.

Offers payment methods like bank transfer, credit cards and e-payments making the process familiar and easy for you.

Avoid unnecessary bank fees and receive favorable foreign exchange rates.

Track the progress of your payment anytime.

F

lywire

's multilingual CUSTOMER SUPPORT is available to help 24x7 using multiple channels.
To begin your payment, click the button below. This will take you to University of Washington's Flywire payment site where you will follow the instructions provided by Flywire to complete the payment. Or, just go to https://washington.flywire.com
FLYWIRE CUSTOMER SUPPORT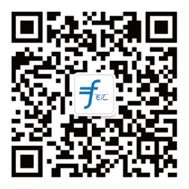 Email:
support@flywire.com
Website:
https://help.flywire.com/
How to Pay Video:
https://vimeo.com/153781014

We proudly partner with Convera to offer you a simple, secure, and smart way to pay your fees online. Convera's platform is trusted by 800+ institutions worldwide to enable payments in 140+ currencies across 200+ countries and territories.
Why choose Convera:
Students, parents, and sponsors can use this platform to pay deposits, tuition fees and more

Avoid costly transaction charges from your bank

Pay online via popular options including bank transfer, credit, or debit card or eWallet

Compare payment options instantly and Convera holds the exchange rate for 72 hours

If you find a cheaper quote from your bank, Convera will match it with their Price Promise Guarantee

Track your payment status by SMS and email

Multilingual platform available in 10 languages

Access 24/7 live chat on the platform or contact our friendly team:

https://students.convera.com/#!/contacts

A platform built with security in mind so that your money is protected

Ability to initiate refunds easily should circumstances change

Pay your fees via a global partner which has been helping students achieve their education dreams for over a decade
---
ACH/Wire Payments (International Students Only)
If you would like to pay by wire transfer please contact sfshelp@uw.edu to obtain the banking information. Please ensure that you include the UW student's full name, student number, and invoice (if applicable) in the wire. For International students and sponsors, we recommend FlyWire or Convera as a more reliable method to make your payment.