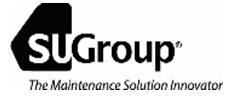 A contract with Specialty Underwriters (SU) is available to campus for scientific equipment maintenance. Savings of 17-35% may be realized by converting existing maintenance agreements to a managed time and materials program, using the same providers that you currently have under contract. The program has been successfully implemented at many peer institutions. Customers may place orders directly with Specialty Underwriters through the Blanket Purchase Order module in eProcurement at any dollar limit, without the need for sole source justification, as this is a pre-approved University contract.
Value Added Services
Significant hard dollar cost savings
Firm prices for three year period
Administrative relief and savings through vendor payment process
Ability to use your same service providers or choose new ones
Access to extensive database for vendor and equipment information
Need more evidence that this is a great program? How about these testimonials from UW department customers :
"I have been using SU (Specialty Underwriters) for a little under a year now, but within that time, UW has saved thousands of dollars on equipment maintenance agreements. I would recommend trying SU, they are fast, courteous and professional, not to mention the prices are locked in for 3 years, with no increase." -Raynette Armstrong, Biochemistry
"Our department had an instrument that we wanted to put under a service contract. However, the manufacturer wouldn't accept the federal terms, which we aren't authorized to modify but must include when the purchase is federally funded, so they rejected our P.O. for a 5 year contract. We went back and forth with them for nearly a year before the Specialty Underwriters contract was established at the UW. With Specialty Underwriters, we were able to get our instrument under contract, and now when needed, our instrument is repaired in a timely manner." –Cindy Lacer, UW Medicine
How to use the Specialty Underwriters (SU) Contract:
Review the attached brochure to determine whether equipment may be eligible for support through Specialty Underwriters.
To request a quote, contact SU and identify what type of equipment you want covered:

Jim Caughey: jcaughey@su-group.com cell phone: (262) 993-1643 fax: (414) 216-0390
Office Toll Free: 1-800-558-9910 ext. 2782

If you have an existing p.o. or a quote from a current service provider, fax or email the information to Linda Schwirtz and she will respond back to you with a quote within 10 working days, unless it is indicated as a "rush", in which case SU will make every effort to respond within 2-3 business days.
Indicate the 1 year time period you want coverage for.
Equipment can be canceled or removed at any time during the one year period without penalty.
SU attempts to match the service level of the existing contract, but will let you know if they cannot match it.
SU invoices the one year amount annually in advance, unless you request quarterly payments. (We recommend paying annually in advance.)
To place an order with SU:

Sign the SU quote form
Attach the SU quote form to the requisition in Ariba.
SU will invoice UW electronically.

SU will provide you with a tag for the equipment to identify the equipment as being covered by the SU program. (Note: This is a separate number from the UW Tag number!) Should you remove the equipment from the program, you must remove the tag and dispose of it. The SU tag is associated with that item's specific serial number.
How to request service after the purchase order is set up with Specialty Underwriters:
Contact SU directly for service on your instrument. They will contact the provider who will perform the actual service.
For Equipment Service,
Call 800-833-7050

Call Center Available 24 Hours a Day,
7 Days a Week Service,
and Weekends and Holidays
IF THE PROBLEM IS URGENT, PLEASE INDICATE TO THE DISPATCHER
Service Dispatcher will REQUIRE: • SU Tag Number of Equipment • Zip Code for Equipment
Service Dispatcher will CONFIRM: • Account Name • Address • Equipment Requiring Service
Service Dispatcher will REQUEST: • Contact Name • Phone Number • Description of Problem • Service Vendor Information
Questions?
Contact Procurement Services, Beth Clevenger, bethc15@uw.edu or 206-543-7032.