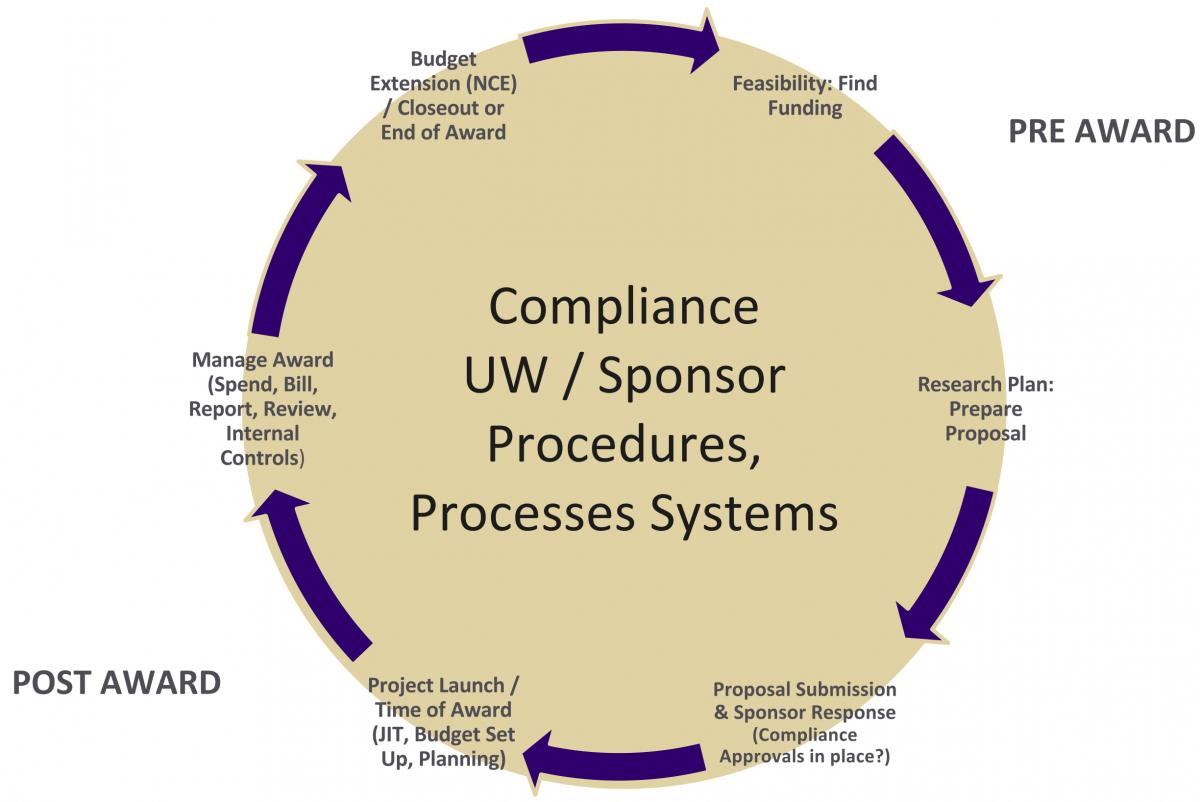 From concept to completion, the Researcher's Lifecycle provides links to online research administration content and tools for each stage of the grant life cycle.
Pre Award
The Office of Sponsored Programs (OSP) plays a critical role prior to and during the receipt of an award and provides administrative oversight related to proposals and the establishment of awards.
Post Award
Grant and Contract Accounting (GCA) and the Office of Financial Management play a critical role once the award has been received.
Note: Departments will need to work with OSP again during the post-award period if the sponsor makes any changes to the contractual terms of an award - e.g. adding or decreasing funding or changing the end date of an award.
GCA provides compliance guidance and a folllow up process for the five areas of post award management that they manage in the lifecycle of an award.
Additional Resources
---
Award Lifecycle Roles & Responsibilities
|   | DEPT & PI | OSP | GCA |
| --- | --- | --- | --- |
| FIND FUNDING | X |   |   |
| PROPOSAL PREP | X | X |   |
| PRE-AWARD | X | X |   |
| AWARD NEGOTIATION | X | X |   |
| AWARD SET UP | X | X | X |
| MANAGE AWARD | X | X | X |
| SPENDING MONEY | X |   |   |
| FINANCIAL REPORTING | X |   | X |
| TECH REPORTING | X | X |   |
| CLOSING | X | X | X |