Huskies always prevail!  In the spirit of our boundless nature, we invite you to take the UW 20 Day Records Management Challenge.  Start at the beginning of any month and see how close you come to our Records Management Hall of Fame. Please don't hesitate to contact us with questions along the way. 
Click here to open the challenge (PDF)
Click here to skip to the text-only version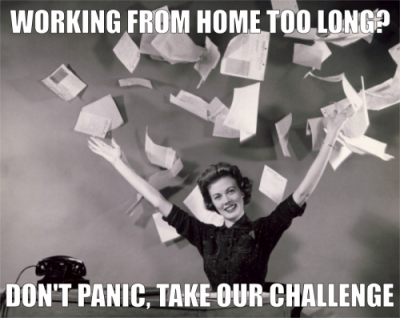 ---
Email Clean-up Week 
Double Delete Day: Delete your "Deleted Items" folder to completely purge emails.
Create a folder for transitory emails and set an automatic retention. Not sure how? Check out our tutorial!
Make managing email easier. Check out our Outlook Tutorials and apply a rule or set up a quick-step for your inbox.
Create email folders for your current projects & move associated emails into them.
Fun Friday: revisit joke emails to your colleagues and funny videos to your best friend, then delete them.
Training and PREP Week 
Financial Clean-Up Week
Delete any copies of receipts and invoices that have been uploaded into ARIBA.
Check out Materials That May Be Disposed of Without a Specific Retention Period and identify the ROT in your office.
Now that you have identified records to delete, take the time to discard those remaining records for good.
Use our Financial Record Quick Reference cards to help guide you on the rest of your financial record clean-up journey.
Fun Friday: You're 75% of the way through our challenge... Use all your new knowledge to submit a meme to be added to our library!
Student Records Week
Familiarize yourself with the retention for various student records on the General Records Retention Schedule.
Shred or delete student assignments, exams, or papers from spring quarter or before.
Shred or delete student folders for all students who have graduated or you haven't had contact with since Summer 2014 or before.
Create an electronic folder structure to track interactions with students by individual or cohort.
Fun Friday: sign up for our Newsletter to stay in the loop all year long!
Complete the challenge? Email us to be added to our hall of fame!