This year's Compliance & Ethics Week will take place from January 9-13, 2023. The purpose of this event is to raise awareness about compliance-related topics and reinforce ethical values for building a stronger UW. It's your chance as an office to make sure your day-to-day workflows follow established best practices and follow state, federal, and University legal requirements. And, it's your chance as an individual to start the year off right!
We've teamed up with partner offices across the UW for this event. Together with our partner offices, we'll provide trainings and resources for you to review and a list of actionable tasks for you to complete. We'll also be hosting a live Zoom series called "Coffee & Compliance" at 10am each morning of that week covering a range of engaging topics.
Go ahead and block off some time. You can build your knowledge, refresh your understanding, increase awareness of ethical issues, and help reinforce a culture of compliance across the university. Bookmark this page so that you can easily return and watch for new material to be added.
This page is organized into 4 sections:
---
Upcoming Events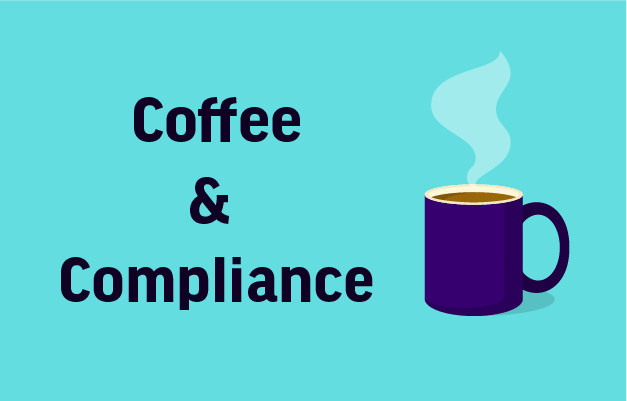 We are hosting a live Zoom series, Coffee & Compliance at 10am each morning of the event week covering a range of interesting topics with our engaging partner offices. Pour yourself a cup of java and listen in as University leaders discuss crucial compliance topics including public disclosure, FERPA, data privacy, security, and campus safety and accessibility.
Tuesday January 10, 10-11: Privacy Office
Join the UW Privacy Office to learn about meeting the shared responsibility for privacy to uphold University values and satisfy legal obligations.
Wednesday January 11, 10-10:30: Office of the Chief Information Security Officer (CISO)
We all have a role to play in securing UW data. Learn best practices and policies in this 30-minute session with the UW Office of the CISO.
Wednesday January 11, 10:30-11: Records Management
Walk through the new Self-Assessment Resource with Records Management. It will help you gauge how well you are managing your records and supply the steps you need to take to improve, complete with suggestions of other resources to consult.
Wednesday January 11, 11-11:30: Office of Research
Join Collaborative for Research Education (CORE) instructors Melissa Petersen and Matt Gardner to learn about issues in compliance in research administration and how these are addressed through courses they offer.
Thursday Jan 12, 9-10: Records Management & Office of Public Records
Barbara Benson, Director of Records Management and Perry Tapper, Compliance Officer from the Office of Public Records and Open Public Meetings, will explore the intersection of records management and public disclosure compliance under the Public Records Act. Subjects will include the legal responsibility of every employee at the UW to demonstrate the proper care and management of their records, discuss responding to Public Records Requests as required by the Washington State Public Records Act, and share what you and your office can do in order to stay in compliance.
Thursday January 12, 10-11: University Registrar
Dr. Helen B. Garrett, University Registrar, explains FERPA basics and answers your questions relating to the proper management of student records.
Friday January 13, 10-11: SafeCampus, Title IX, ADA Coordinator, and Office of Youth Protection 
Join Paige Sechrest, SafeCampus, Kiana Swearingen, Title IX, Bree Callahan, ADA Coordinator, and Caroline Shelton, Office of Youth Protection to learn about the role these offices play at UW, what services they provide to campus, and how they are working together to make campus more of a safe and accessible learning and working environment.
Sign up for our newsletter to learn about future events
---
Records Management Self-Assessment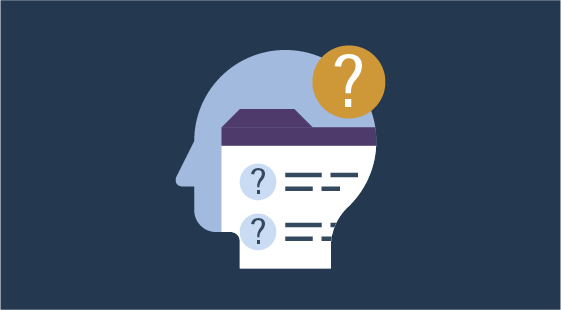 We designed these questions to indicate how well you or your department are managing your records. This self-assessment is meant to help identify gaps and provide detailed, specific next actions you can take to improve your compliance with Federal, State, and UW's records management requirements and best practices. This survey will take less than 10 minutes to complete. At the beginning and end of this form, you will have the opportunity to request your responses to be sent to you via email. This will help you track our recommended next actions for your improved compliance. RMS will not review your responses unless you request us to do so.
Click here to begin the RMS Self-Assessment
---
Compliance & Ethics Week Tasks
Records Management
ADA Coordinator
Office of the Chief Information Security Officer
Export Controls
Commit to understanding and identifying potential export limitations before engaging in activities that involve an export.  Be aware that exports can include transfers to foreign persons located within the United States.  Contact us with any questions. 
Review our guidance on research activities that may be subject to the export control regulations. 
Environmental Health & Safety
Human Resources
Office of Academic Personnel
Office of Minority Affairs & Diversity
Review the 2022-2026 Diversity Blueprint and discuss how you will localize Diversity, Equity, Inclusion & Belonging (DEI&B) efforts with your team.
Incorporate the Diversity Blueprint into your onboarding plan so that all new employees in your organization are aware of the framework and understand how your team's DEI&B efforts are in alignment with the document.
Build DEI&B into your performance planning and evaluation to help ensure alignment and accountability across your organization.
Office of Public Records
Commit to using your work calendar for work tasks and appointments. Note that your Outlook calendar is a public record. Instead of being very specific about personal appointments on your Outlook Calendar, just put "On hold" or "Not available". 
Make sure that your personal emails are separate from your work emails. If you have any non-work related subscriptions, unsubscribe to those from your work email and resubscribe using your personal email. For any personal conversations that are not related to work, reply to the person that you would like to continue the conversation using your personal email address.
Office of University Registrar:
Commit to monitoring all emails to ensure that education records are not being shared as email attachments. Use shared drives instead.
Follow Record Retention schedules, purge emails that have met their retention.
Monitor the TO:, CC: and BCC: in emails and do not share education records outside of to the student and/or a school official unless they have a legitimate educational interest (such as they need access to the education records to perform their job) and a need to know.
When in doubt, don't give it out! Refer the question or requester to ferpa@uw.edu for the FERPA experts in the Office of the University Registrar to respond.
Privacy:
Awareness and Accountability: Check that you understand what personal data we have, where it is, and how we use it is fundamental to compliance with privacy requirements. Whether you're just learning about the University's data inventory or well into creating records, continue your data inventory journey. The Privacy Office's emphasis through February is adding records for third parties (i.e. people and entities outside the University), systems, and business processes that involve youth or human resources data.
Minimization and Protection: Review how Privacy by Design helps you meet legal and ethical responsibilities and incorporate what you learn right from the start. Consider how you can achieve your workplace goals while minimizing the personal data you gather and retain. Whether you're beginning a data sharing relationship or renewing one, ensure appropriate agreements are in place.
SafeCampus:
Make sure your office has a listing of emergency contacts for current employees, and that people know where that information is stored.
Check whether you have listed your personal cell phone in your work email signature. It is better not to include it there so that you can protect the privacy of your personal information. UW-IT has several options for working remotely that do not require you to give out your cell phone number. 
Enter the SafeCampus phone number into your phone so that you have it at your fingertips in case you have a future safety concern: 206-685-7233. 
Check with your colleagues to see if you are interested in requesting a future tailored safety training for your office. If you are, fill out the "Tailored Training Request Form" on this page.
Sustainability
Title IX
Refresh your skills for supporting students and employees by viewing the Title IX & Responding with Care video
Learn about the support and protections available to ensure students and employees who are pregnant or experiencing pregnancy-related conditions are not denied or limited in their access to educational programs or activities.
If you work within administration, ensure that all your employees have completed the Husky Prevention & Response employee course.  Learn more on the Title IX course compliance for unit heads web page.
Youth Protection
---
Partner Offices