Many groups at UW are turning to Slack or Teams to stay connected while cutting down on email traffic. But, as is true with email, all messages and content are considered records, and it is your responsibility to manage them in accordance with the legally-approved retention schedule. Below are some best practices, as well as an example channel structure, intended to help you use your team communication platform efficiently and maintain compliance on an ongoing basis.
Click here to jump to Example Channels
Click the image below for the full-text PDF to share and save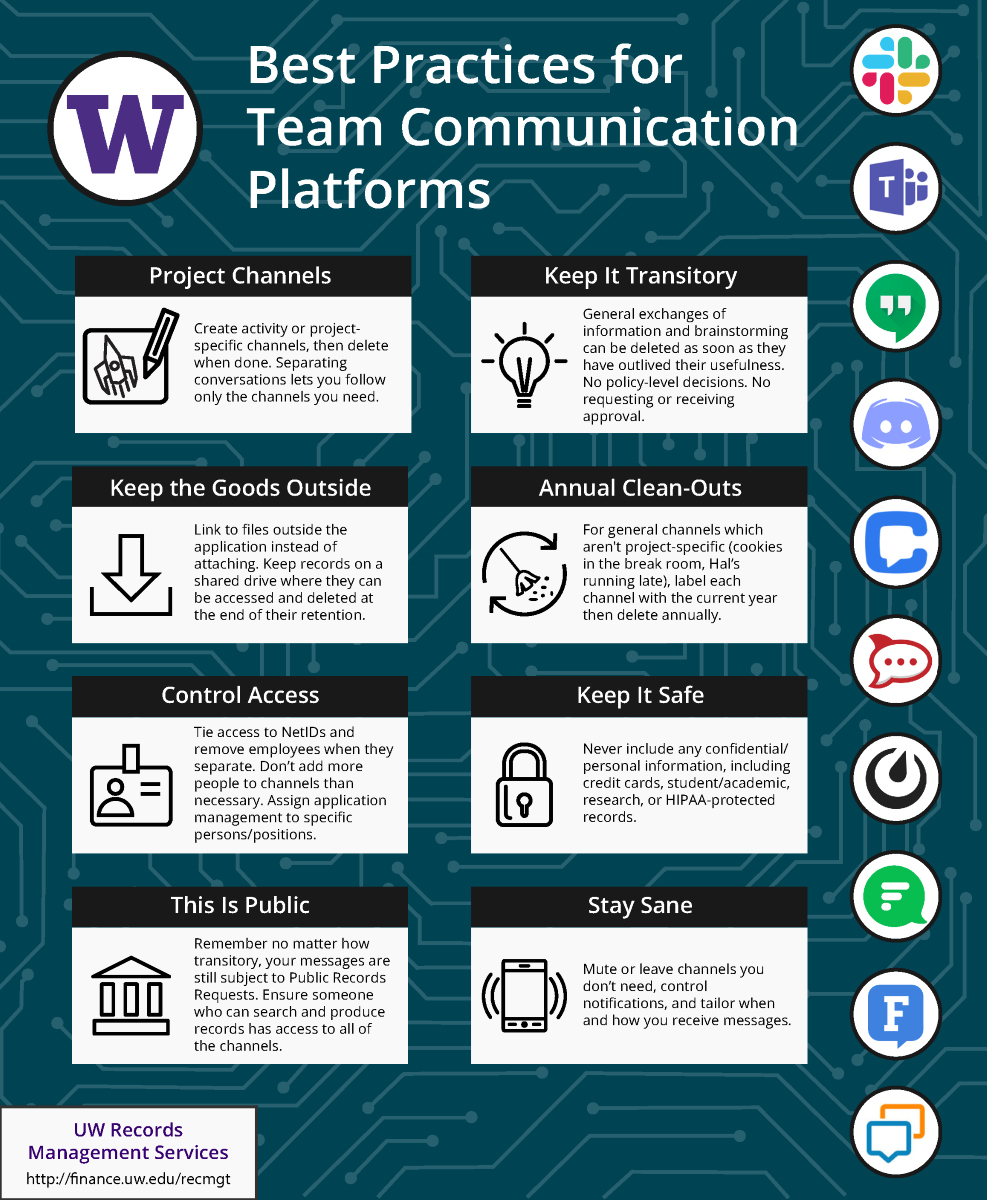 ---
 Example Channels
Set yourself up for success and spend some time thinking about what your office does and how information is communicated (by project? by standing timelines? within a specific team?). Use this information to begin building your sustainable channels.
Don't worry if your initial structure doesn't work, it's easy to rename, delete, and create new channels. Remember, the channels themselves and the information they contain should be transitory so just delete and move on. 
Slack Tips:
Commit to using Slack for transitory records only, which makes it easy to apply the retention of "as soon as the reference purpose has been served." While records are format neutral, we encourage employees to make it easier on themselves and their coworkers by using this platform for transitory records only. If a record is substantive, you should save it in a different location (shared drive, SharePoint, etc.).
Channels should be conversations around projects and not the final result. Are you done with the project or have you moved on to the next stage? If so, it's time to delete the channel associated with the project and begin a new channel for the next phase or next project.
Is a channel becoming too big, too hard to manage? Is it difficult to go back and find earlier messages? Consider breaking the channel into either shorter timelines or by topic.
Delete channels on a systematic basis. Establish a regular cycle for deletion and assign someone on your team to make sure it happens. Eliminating older messages makes it easy for everyone to keep on top of the conversations. 
Don't forget about managing uploaded files. Deleting a channel does not delete files that have been attached to it. Make sure to both delete the channel and its attached files when managing Slack.
Paid version vs. free version? If you have the ability, definitely use the paid version to set automated retention to bulk delete messages and files. The free version allows you to delete individual messages or entire channels but you must delete them manually.
Click the image below for the full-text PDF to share and save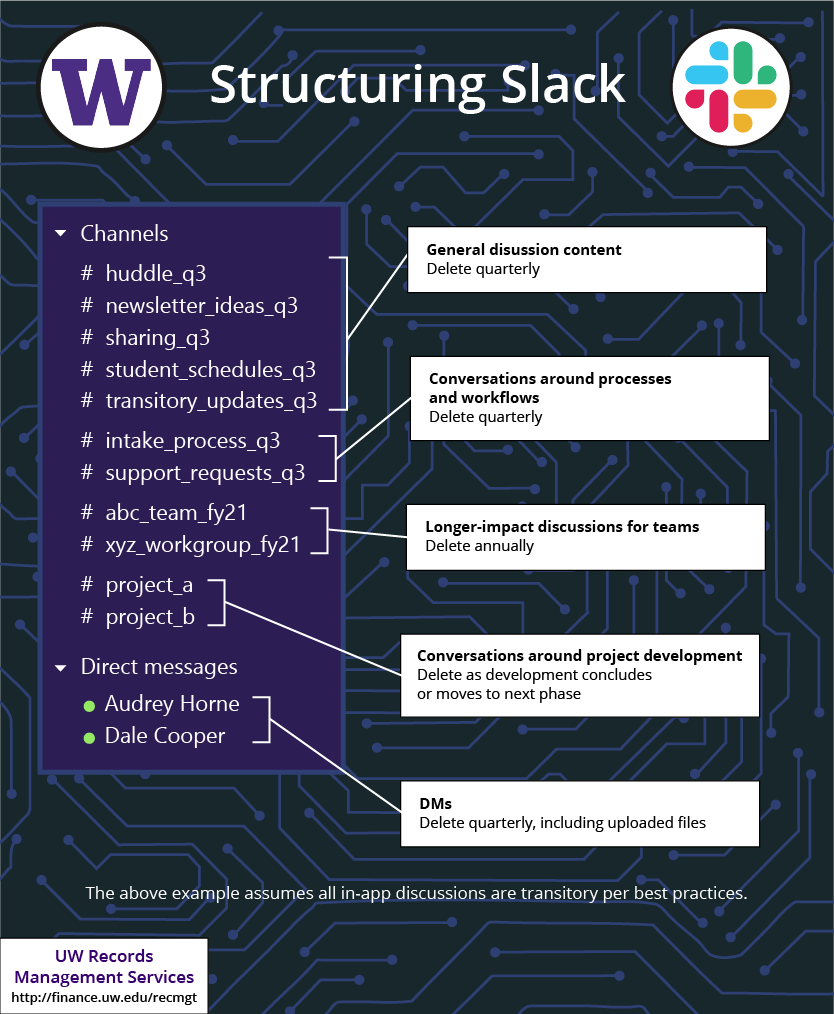 Click here to learn more about electronic records at UW