Join our Listserv!  Contact Us  The ROT Squad
Sustainability and Sharing Email Folders
Be Boundless: Go Digital To Support Sustainability
Go Paperless for Earth Day & Every Day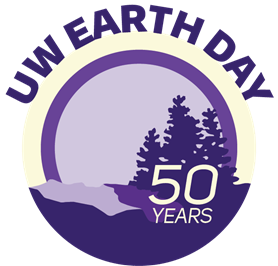 For this Earth Day, join us in making a commitment to reduce personal consumption and incorporate sustainability in our daily lives, in office and working remotely, by reducing the use and need for paper files.
Gauge how sustainably you are currently operating-- are you printing electronic records?  Is it really necessary? What is the added value?
Identify specific ways you can operate more sustainably--less printing, adopting UW-approved digital signatures, and moving to fully-electronic workflows.
Gain recognition for the good work you're already doing--share your ideas and initiatives for a paperless office with Records Management and we'll share with the rest of University so they can follow your lead.
Empower Projects By Sharing Email Folders
Boost Productivity on Collaborative Projects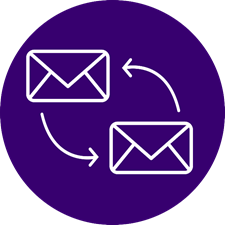 Many of us are working remotely right now, and that has meant shifting projects and pace as we re-balance our daily work. Shared access to specific email folders on a given project or topic can boost productivity by cutting down on forwarding, duplication, and frustration. When you can't ask a colleague to walk over to look at your screen, RMS's detailed, step-by-step tutorial guides you through sharing email folders in Outlook.  The tutorial teaches you how to limit access to specific folders so you can maintain privacy for other parts of your email account while boosting your productivity on a given project or topic.  
RMS Office Hours Tuesday April 28 1:30 PM
Reminder: Virtual Office Hours Return Next Tuesday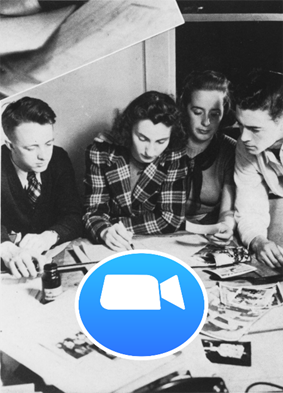 Join Barb and Emily for Virtual Records Management Office Hours via Zoom for the answers you need, from a safe six foot distance away.
Join us: April 28 1:30-2:00 PM
WE ARE ALWAYS HERE TO HELP
Barbara Benson
Cara Ball
Emily Lemieux
Michael Mooney
Lynn O'Shea