Join our Listserv!  Contact Us  The ROT Squad
You Don't Need To Print That
Working Remotely: Held Back By Paper?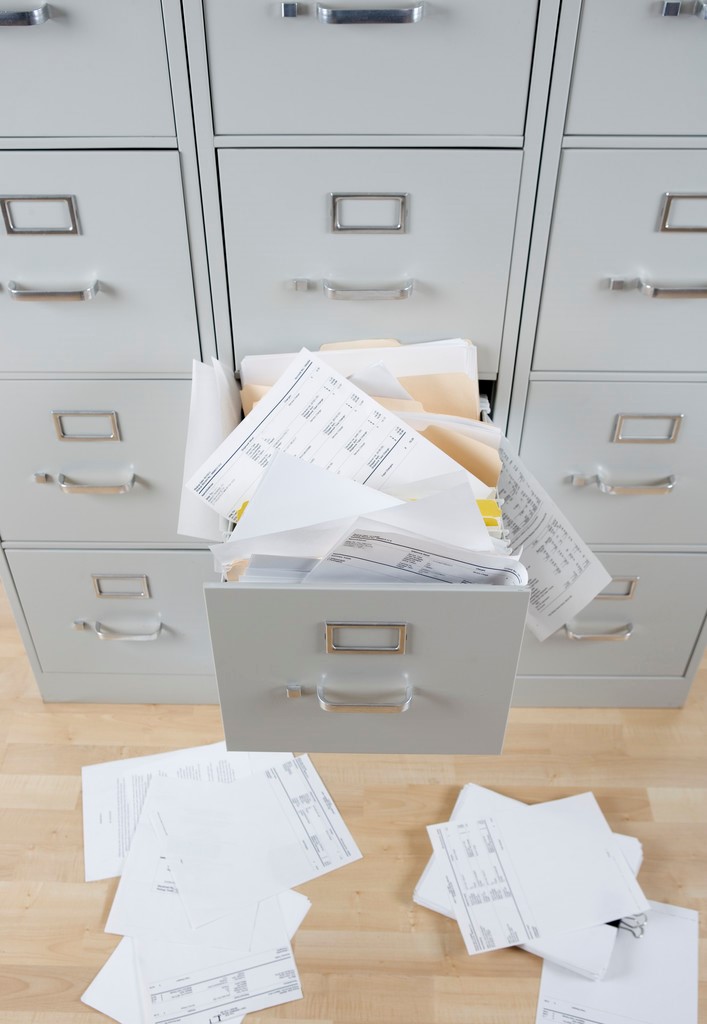 During these weeks that we've been working from home, Records Management Services has identified a consistent theme to the inquiries we have been receiving. The most asked question during this experience is: how can we get our job done when we have paper records?
While working remotely, paper records can't be shared. Paper records can't be created by one person and signed by another. Paper records sitting in your office can't be accessed.
Short answer to the question: you don't need to create paper records. There are less than a handful of requirements demanding that a record be created or maintained in paper, and it's usually only because an ink signature is necessary. There are no federal, state or university laws, policies or guidelines requiring paper records. Requirements focus on security, access, privacy, and ensuring that records are retained for the appropriate retention period. Do you think you found an exception? Contact us and we'll work together to find a solution.
What can your office do to complete your work in an electronic format? Consider alternatives to printing. Identify specific roadblocks that are keeping you from going fully digital. A shared electronic workspace can help; for example, Teams, OneDrive, and GoogleDocs offer collaborative editing spaces. If the need for a signature is a problem, changing workflows to include electronic signatures is easier than you think.
The Covid-19 crisis is forcing us to work in new ways. It is also forcing us to examine our workflows and make changes so that we can more effectively meet our goals. As we shift our thinking to what our work landscape will look like during summer and fall quarters, some of the changes we make now will continue, others will be further adjusted. Contact us for advice and guidance as your office becomes more nimble and flexible in these transformative times.
WE ARE ALWAYS HERE TO HELP
Barbara Benson
Cara Ball
Emily Lemieux
Michael Mooney
Lynn O'Shea