Join our Listserv!  Contact Us  The ROT Squad
Working Together to Solve Working Apart
Grant and Contract Certification Report Changes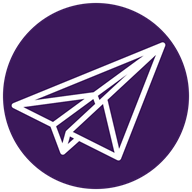 Our office is always interested in working with partners throughout the University on finding new solutions around managing records. Today we're happy to report on the success of our recent collaboration with Management Accounting and Analysis. Previously, all departments managing grants were required to complete the quarterly GCCR and retain it in paper. With the impact of COVID-19 and the UW switching rapidly over to a remote work environment, MAA found they needed a solution for departments to complete this workflow electronically.
As a result of our work with MAA, there is now a University policy which, if followed, allows PI's to scan their signed GCCR and dispose of the paper copy. The policy is effective immediately and can be used for the current GCCR cycle. You can view the full policy on both the Records Management Services and Management Accounting and Analysis websites.
Below are answers to some frequently asked questions. If you have additional questions about the GCCR process, please contact MAA at efecs@uw.edu. If you have questions about scanning or retention, please reach out to us as recmgt@uw.edu. And if your office has a paper-reduction or e-records initiative that you would like help developing and promoting, get in touch and let us know about it.
What if I don't meet the requirements given for scanning?
The requirements of scanning are minimal:
Scan at 300dpi or higher

Save the document as a PDF

The location the record is stored must be regularly backed up

Delete GCCRs at the end of their legally approved

retention period
If your department has the means to meet these requirements, you may transition to scanning these signed reports. If your department is not able to meet the requirements for scanning, you must continue retaining your ink-signed documents as you have been.
What should I do with all the ink-signed copies that we have collected over the years?
You must continue to retain those documents for the 6 years after the end of the fiscal year retention period. If there is a business need, your office may consider scanning those older documents to retain per the approved scanning policy.
Can my office use DocuSign or Adobe for electronic signature?
Yes. DocuSign is the University's preferred platform for using electronic signatures since the program can validate the signature. Accounts are issued by UW-IT and are free to all departments. However, if a department has internal controls in place to authenticate the electronic signature, other platforms are acceptable at this time.
I heard that UW is going to start using DocuSign to electronically verify and sign GCCRs?
Yes. MAA is currently working on an electronic signature solution to make the GCCR process even easier. The proposed solution will allow fiscal staff to verify each report and then directly forward to PIs for electronic signature while retaining that document centrally. The goal is to have this new 100% paperless workflow available in January of 2021.
WE ARE ALWAYS HERE TO HELP
Barbara Benson
Cara Ball
Emily Lemieux
Michael Mooney
Lynn O'Shea