Join our Listserv!  Contact Us  The ROT Squad
What's Good for the Goose
Frequently Asked and Recently Updated
Back in May, we highlighted the FAQ page on our website and suggested that it might be worth taking a fresh look if you hadn't checked it out in a while. That made us realize it had been a while since we looked at them ourselves. We'd added to them, sure; maybe tweaked some language here and there. But with any living document, as time marches on, it's worth reviewing what you have and what needs updating and changing. So that's what we did. We went back over every single question and answer to ensure they continue to be relevant to you and that the answers are as up to date as the day they were first written.
If you didn't get a chance to look at them before now, or if you did but you thought the answer seemed outdated or confusing, give them another gander. Just to whet your appetite for knowledge, here are five questions and answers that are new or recently updated.
Q: Now that we are creating records electronically, do I still need to print a copy?
A: No. Currently, most records are created or received electronically, and maintaining them in their native electronic format is actually preferred over printing and retaining them in paper. However, be aware that electronic records are governed by the same retention requirements as paper records. When saving electronic records or designing a database you need to consider the retention period of the record and ensure it is accessible and readable for the full retention period. You must also ensure that it can be deleted or wiped at the end of the retention period. Any paper copies are considered duplicates and should not be saved. Please don't hesitate to contact us at recmgt@uw.edu or 543-0573 to discuss this further.
Q: Can I use electronic signatures on my documents?
A: Yes, an eSignature service is now being offered by UW-IT as part of the Enterprise Document Management business service. eSignature capabilities are provided through an enterprise UW license for an online software called DocuSign. It provides the following business functions both electronically and securely: signatures, data collection, approvals, notification and acknowledgement.
For more information and to sign up, see the IT-Connect page on eSignatures.
Q: What does our office need to know before we start using OneDrive/Google Drive?
A: Any records created or received by your office must remain findable and accessible for the full retention period. This is not always straightforward in OneDrive/Google Drive. Keep in mind when using these systems:
Use a Google Team Drive or a OneDrive account linked to a departmental UW NetID. This allows you to sidestep the potential loss of documents that can occur when an employee leaves your department.
Like any other records repository, set and manage your access permissions in order for others to be able to see and access documents stored in the cloud. This prevents silos that can be lost or forgotten.
Incorporate records cleanup into your off-boarding process. Departing employees should delete any records that are past retention and, if using individual accounts, migrate any records with continuing retention to a durable, shared repository.
For more information about the responsibilities inherent in using a third-party cloud service provider, please see our resource on Cloud-Based Applications Best Practices. If you have questions, or would like further clarification, please contact us at recmgt@uw.edu or 543-0573.
Q: Are there any financial records or reports that I do not have to keep in paper?
A: There are many financial reports that do not have to be printed or saved. They will be visible and accessible for their full retention period through MyFinancial.desktop, Procurement Desktop Reports, the Electronic Data Warehouse, or other central UW databases like ARIBA. Any reports that are printed are considered duplicates and can be destroyed as soon as they have served their reference purpose. For more information, see Electronic Records That Do Not Need to Be Printed or Saved.
Please note that for those sponsored budgets that do not submit financial status reports at least annually, you will need to continue to keep your own copies of ISDs, CTIs, and invoices for the full retention period. See Research and Grant/Contract Records.
Q: I administer our office Mailman Listserv. Are these messages considered records? Do these messages have any record retention requirements?
A: If the messages are sent, received, and archived in connection with the transaction of University business they are considered a public record; therefore, they should be retained using an approved UW Records Retention Schedule.
Retention is based on the purpose of the listserv and the content of the emails. Most listserv messages are transitory and can be deleted once their reference purpose is served. Messages like those containing final recommendations or approvals for actions taken, on the other hand, must be retained for 6 years.
Because UW-IT deletes archived messages from Mailman after only 2* years, those messages which have continuing retention requirements should be transferred to another storage location such as a network drive, SharePoint site, or Google Team Drive. This is also true for any messages which may be needed for an audit, litigation, or public records request as they must be retained until the action has been resolved. Once there is no longer a legal, fiscal, or administrative need to retain these saved messages, they should be deleted from their storage location.
For more information, see the Mailman Data Retention Policy.
*Updated Sept, 2020
If you have other questions or suggestions for how we can improve our FAQ, please reach out to us at recmgt@uw.edu or 543-0573.
One-Question Survey: Paper to Vapor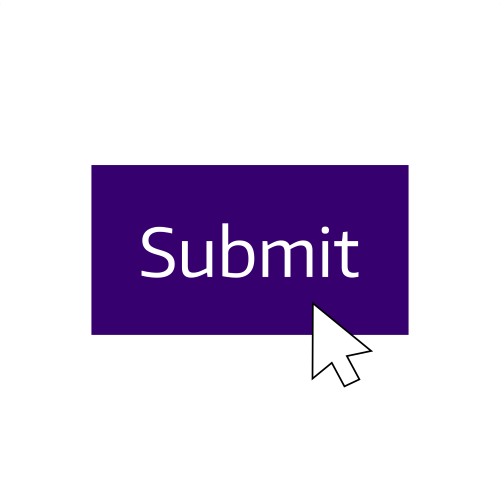 As part of a wider, paper-to-digital initiative, RMS turned the spotlight on our own office. In our last newsletter, we described how we transformed a paper-based process to a fully digital one. We are eager to hear about paper-based processes in your office, both those which are currently in use and those that have been suspended with a sudden shift to working remotely. Please take our quick survey to give us a sense of what you're working with...and how we can help you shift into the modern age. [Survey has closed, but we'd still love to hear from you at recmgt@uw.edu] We want to support you, our users, with resources aimed at the way you work. 
BE BOUNDLESS...GO DIGITAL
WE ARE ALWAYS HERE TO HELP
Barbara Benson
Cara Ball
Emily Lemieux
Michael Mooney
Lynn O'Shea