Join our Listserv!  Contact Us  The ROT Squad
Fetch the Future--Rethink the Ink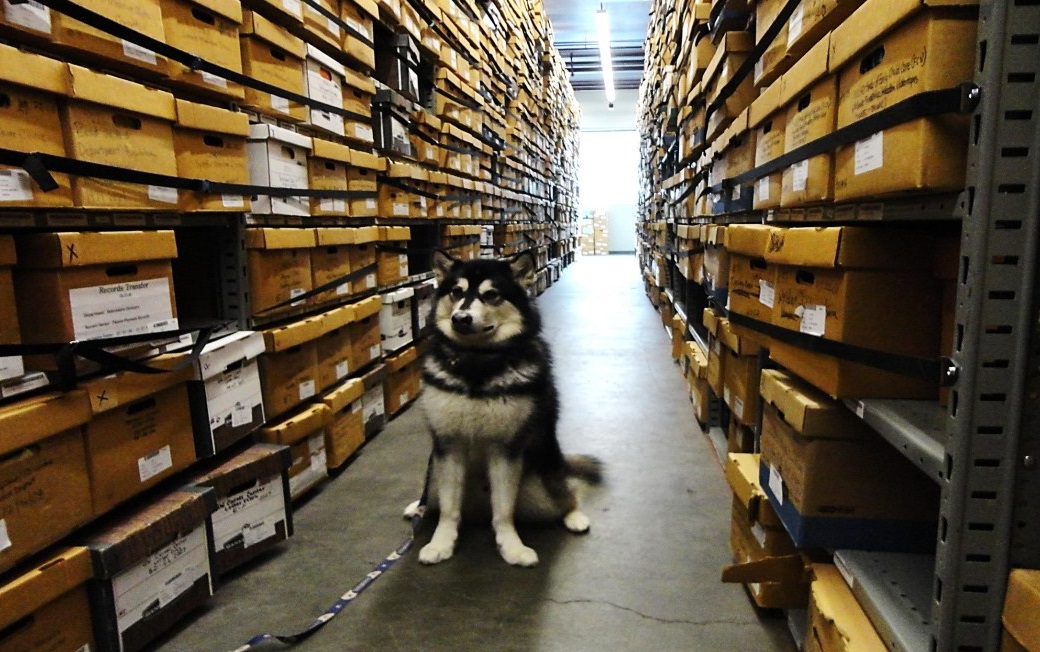 We have a big announcement!  Watch our Fetch the Future video produced in partnership with UW Sustainability.
Back in January 2020, which seems a good hundred years ago, we were reviewing our annual statistics and realized that we were seeing a strong trend that had started at least 5 years before.  Each year we were receiving dramatically fewer boxes of records at the University Records Center.  With some additional research, it became clear the UW was on a fast track to going paperless.  With Workday and other central systems, with online forms, with e-signatures – more and more records are being created and received electronically.  Records Management could not be more supportive of this change.
So after much brainstorming on what the future holds and how we could help move the UW forward we came up with an initiative to assist offices with this paradigm shift.  One of those changes is to stop receiving physical records for storage at the University Records Center after February 2022.  We will absolutely continue to manage the boxes we already have in storage, including retrievals and disposition.  And we will do everything we can to work with offices still using the records center to make this transition as painless as possible.
Then the pandemic hit. It has been said the pandemic was an accelerator of change that was ready to happen.  The pandemic has taught us that, for us to continue to be nimble and efficient, we need to move from paper-based processes and workflows to an all-electronic environment. If working remotely because of the pandemic has taught us anything, it is that paper is a liability. 
Transitioning records and workflows to a paperless office is easier than you think. We are working on a number of initiatives and tools with other campus partners like Sustainability and UW-IT to make this transition as simple and painless as possible. We look forward to working with you to identify specific roadblocks that are keeping UW offices and departments from going fully digital and remove them.
After watching the video, start making plans for your paperless future – and contact us for help. 
Working together, we can make this shift to managing records electronically. 
FETCH THE FUTURE...GO DIGITAL
WE ARE ALWAYS HERE TO HELP
Barbara Benson
Cara Ball
Emily Lemieux
Michael Mooney
Lynn O'Shea