Join our Listserv!  Contact Us  The ROT Squad
Inoculate Against the Ink
The January cure: the new normal of electronic records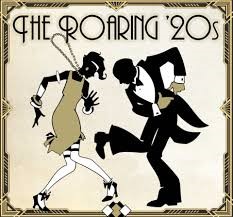 Last December, my vibe was all about turning the page on the decade of the teens and finally experiencing my own version of the roaring 20s. One of our now-graduated student workers and I would spend time bouncing ideas off each other on what fashion trend would stick and how far we could push our 1920's vibe in 2020. I had visions of flapper dresses, he was wholly committed to bringing back the dapper hat for gentlemen. We couldn't agree on music trends but we both agreed it was going to be a hoot…yet neither of us envisioned yoga pants and no nightlife. As we look back at 2020, it can feel like it was the lost year. However, we did learn some new things, especially around how to keep connected remotely and, more specifically, how to digitize work processes so we can continue doing the good work we all do.
January 1st cannot come soon enough and I'm sure I'm not alone in this sentiment. I look forward to THE vaccination so we can protect ourselves and each other without working from our individual basements or bedrooms. The year 2021 may well be all about vaccinations. What else will bring on the new normal? I specifically use the term new normal because we should not lose the efficiencies we gained and go back to the old way of working. There will be changes that we had to make in 2020 that have become accepted and even celebrated. At Records Management Services, we are vaccinated against returning to old paper processes; all of our workflows are now electronic and will stay that way regardless of our return to the office.
And you? What electronic changes did your office make to survive 2020 but now, upon reflection, will allow you to thrive in 2021?
For us, it is the use of: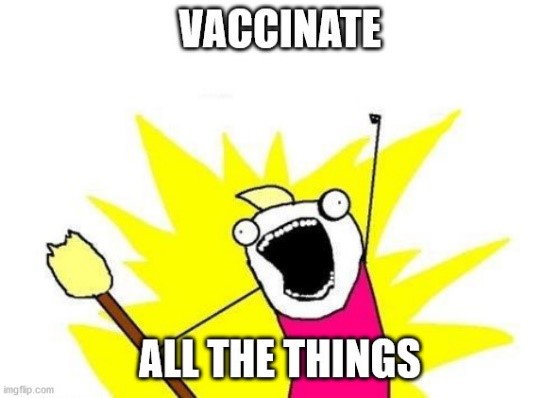 Miro for brainstorming and project tracking
Zoom for connecting
Slack for chatting and hallway conversations
DocuSign for creating electronic workflows to replace all occasions where an ink signature was needed
Enhanced use of our database for increased tracking
Expanding our electronic filing system to easily access and to manage our newly created workflows.
We had the pieces all along but it wasn't until 2020 that we put them all together to make the picture complete. As you put together your New Year's resolutions and look forward to 2021, be sure to check in with us on how we can help keep you focused on vaccinating your office against paper and looking for more efficiencies in our new normal. Happy New Year, folks!
FETCH THE FUTURE...GO DIGITAL
Click here to watch the video on this new University-wide initiative.
WE ARE ALWAYS HERE TO HELP
Barbara Benson
Cara Ball
Emily Lemieux
Michael Mooney
Lynn O'Shea