Join our Listserv!  Contact Us  The ROT Squad
A New Year Brings New Opportunities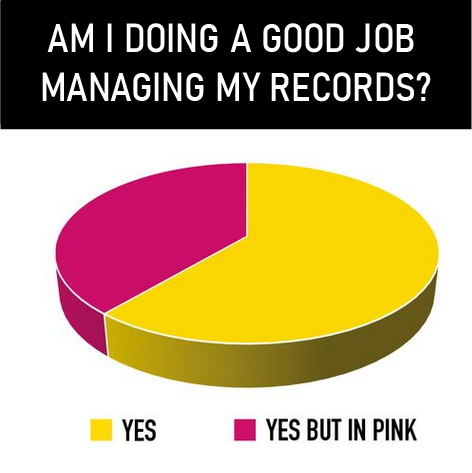 Congratulations! We have survived the very difficult 2020 and the first full week of 2021. A new year brings new opportunities, and we are determined to think positive by suggesting 21 Things to Delete in 2021.
Make getting control of your email one of your New Year's resolutions. Our list of things to delete includes easy wins like old newsletters, calendar invites, and ARIBA notifications. If, like us, you get inspired by controlling the chaos, you can move on to our more difficult suggestions that take you from just deleting email into deleting other types of records that have past their retention period. Delete personnel records for employees who left your department in 2018 or earlier, or delete obsolete Slack and Teams channels (refer to our resource on Managing Slack & other platforms), or really go for it and delete emails or forms that have already been entered into a database or spreadsheet. Once the data entry has been verified for accuracy, the initial email/form can go. Whether you are new or an expert, there is something for everyone on our 2021 list.
If the whole concept of deleting makes you hyperventilate, we've got another idea for adding records management to your New Year's resolutions. Take a look at our 21 Ways to Up Your Records Game in 2021.  Start by examining what you're still creating in paper and why -- it's 2021, the time for paper has passed! Make a plan to shift all workflows from paper to e-records. (You may have noticed our Fetch the Future Initiative—we are totally invested in this concept!). At least stop printing records created or received on a computer--emails, spreadsheets, presentations, reports, databases. Save e-records electronically in their native format. Most of us are working remotely, who are you sharing the printouts with?
Of course, we also have to recommend our favorite team—the ROT Squad. Let the ROT Squad help you identify the ROT (Redundant-Out of Date-Transitory) in your office or department and help you find ways to eliminate paper. Start 2021 by taking control. It's time to Up Your Records Game! Schedule a free visit from the Records Management ROT Squad (rotsquad@uw.edu).
And, now that we've got you excited about records management, also consider starting 2021 by taking one of our brief online Records Management classes. Refresh your knowledge about managing records at the UW. Available on our website to anyone with a NetID. Offerings include:
University Email Best Practices (9 min)
Managing Student Records (7 min)
Introduction to Records Management (9 min)
Introduction to Records Management for Senior Leadership (3 min)
Introduction to Vital Records (5 min)
Do you have a suggestion for a class you'd like us to build? Let us know!
ROT Squad Corner: We're ready for our close-up!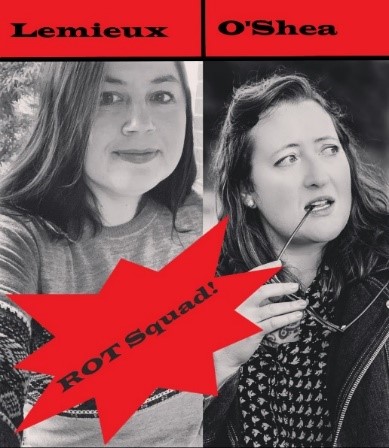 Looking to reenergize your staff meetings in the New Year? Mix it up, and get the ROT Squad to guest star during your regularly scheduled programming.
We have records management content ready for your consideration. Our guest appearances consist of 15 minutes of presentation plus 15 minutes of Q&A. We happily customize presentations for the time that makes sense for your office.
Choose one of these timely, in-demand topics or request a custom focus:

We'll plan a Q & A session and supply a step-by-step actionable "To Do" list to get you and your colleagues going on the right track. For these guest starring roles, we've previously received rave reviews. It's sure to be a hit! Contact rotsquad@uw.edu to admit your office to the show, and grab your popcorn!
FETCH THE FUTURE...GO DIGITAL
Click here to watch the video on this new University-wide initiative.
WE ARE ALWAYS HERE TO HELP
Barbara Benson
Cara Ball
Emily Lemieux
Michael Mooney
Lynn O'Shea