Join our Listserv!  Contact Us  The ROT Squad
Save the Date for February 8!
National Clean Out Your Computer Day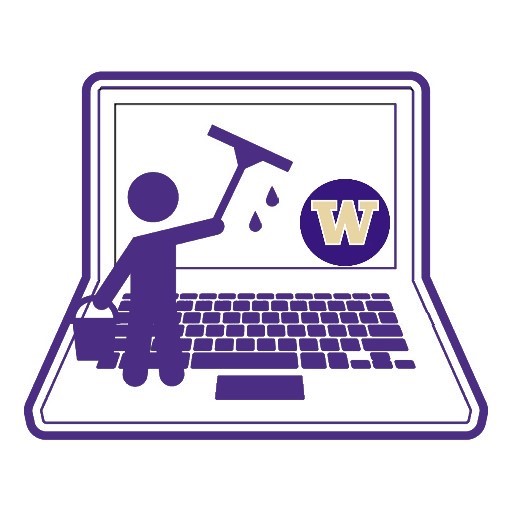 National Clean Out Your Computer Day on February 8th brings an opportunity to think about areas around your own personal digital space where old junk could be piling up. Here's a list of places you may not have cleaned out in a while:
Do you have programs that are not being used on your computer, such as old databases or applications (apps)? You can delete them right away if the information inside the programs has already been migrated to a different platform. If you aren't sure if the information was migrated somewhere else, check a records retention schedule to see if it's already past retention, and then go ahead and clean that out.
Have you ever taken a look in your Downloads folder? You may have images or screenshots you wanted to show colleagues, documents you referred to and then never deleted, or zip files of folders you already saved the documents from. This folder is easy to ignore over time, but it likely has nothing you need to retain. Click on your File Explorer, and then the Downloads folder, as shown in the following example, and then delete all that can go. Mac users can find their Downloads folder on the Finder sidebar.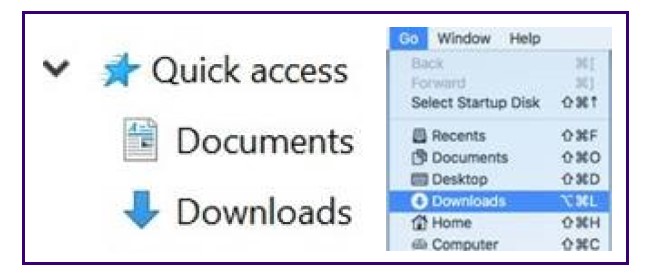 You might have already mastered cleaning up your Inbox, deleting transitory emails, and filing important emails into folders to keep according to a retention schedule, but don't stop there! Have you taken a look at your Sent, Drafts, or Deleted Items folders in a while? Emails in those locations are subject to a public records request or audit the same as emails in your Inbox. Make sure old, obsolete, or transitory sent emails and drafts get cleared out. Then take a moment on this national holiday devoted to this subject to make sure emails you intended to delete are really gone by emptying out the Deleted Items folders. Think about taking this one step further and check the box to automatically empty your Deleted folder every time you exit Outlook.
If this little exercise has got you feeling festive, you can also plan out a whole ROT (Redundant, Obsolete, and Transitory) project by starting with our checklist.
Or turn it into the rainy, socially distanced, February holiday party you didn't know you needed by completing our 21 Things to Delete in 2021 simultaneously with your whole office.
However you choose to celebrate, don't let this incredibly meaningful and significant day pass you by without making the most of it!
FETCH THE FUTURE...GO DIGITAL
Click here to watch the video on this new University-wide initiative.
WE ARE ALWAYS HERE TO HELP
Barbara Benson
Cara Ball
Emily Lemieux
Michael Mooney
Lynn O'Shea