Join our Listserv!  Contact Us  The ROT Squad
Great File Names Are Possible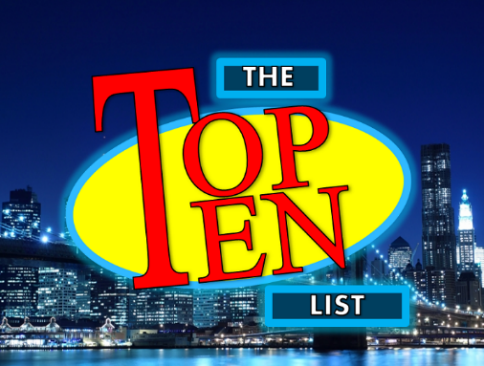 We've been hearing from people across the UW who are eager for guidance on how to name files and folders. They've requested best practices to follow as well as tips on avoiding common pitfalls. In response, we created a new resource of the Top Ten Recommendations on File/Folder Naming Conventions. Use these tips to set yourself up for future success and to make it easier to file and find records as well as apply retention.
We also updated and expanded our Best Practices for Folder Structures. These now include the Top Ten file structure examples to guide you to setting up a streamlined workflow. To use this resource, click on the type of records you are working with, such as Personnel and Payroll. Determine if your cut-off is fixed in time (like end of calendar year) or event based (like termination of employment). For each type of cut-off, we provided a folder structure model and example to follow.  We also listed records series which correspond to these cut-offs, so no matter how you are searching, the answer will be there for you. Follow these examples to build a resilient, time-tested folder structure and enjoy more efficient business practices.
Lean Toward the Future State
Since we're in the mood for Top Ten lists, here are the top ten reasons to go digital. Most people switched to electronic formats as they switched to working remotely. But as we all contemplate a return to the office, we can use this Top Ten list as inspiration to stay digital as we move into the future.
Ladies and gentlemen, from our home office on Sand Point Way, here is today's Top Ten list…
Top Ten reasons to go digital
10) You'll feel so up-to-date you'll get to start saying you "stan" Dubs
9) Moving electronic records doesn't have to count as your exercise for the day
8) With the savings on all that printer ink, you could take a spin around UW Surplus and upgrade your office (bean bag chair? smoothie machine? Who knows what they'll have!)
7) No mold on electronic records
6) With all the time you save looking for paper records, you could make an office meme contest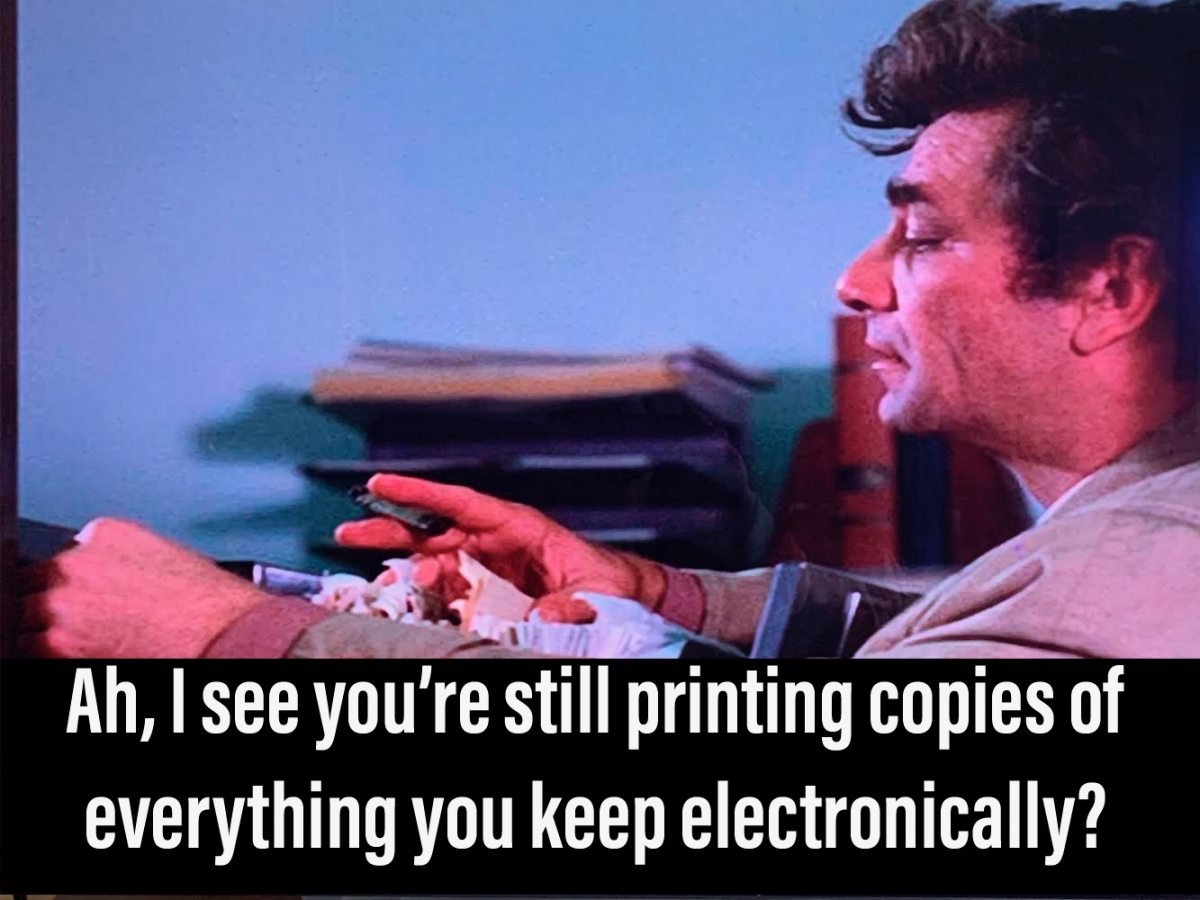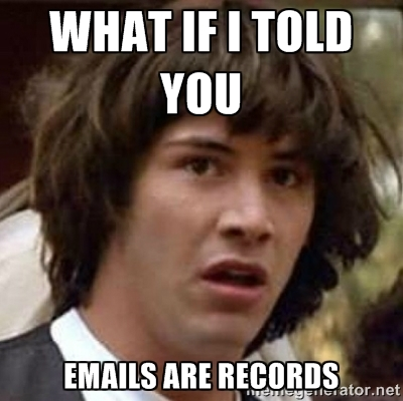 5) You wouldn't use words like "bodacious", "tubular" or "gnarly", but words like "fax", "binders", and "hanging tabs" sound just as outdated
4) Searching the content of file cabinets would be impossible, even if you had the real life version of this icon: 🔍
3) File properties tell you when electronic records were created, but paper? You'd need forensics or watermarks to figure that out
2) Records saved in the cloud are free from inadvertent coffee spills
And the number 1 reason to go digital is….
1) NO MORE PAPER CUTS!
Not sure where to start? Contact us for a meeting to discuss.
Already on board with the future state of records? Check out our Fetch the Future hub for additional resources.
FETCH THE FUTURE...GO DIGITAL
Click here to watch the video on this new University-wide initiative.
WE ARE ALWAYS HERE TO HELP
Barbara Benson
Cara Ball
Emily Lemieux
Michael Mooney
Lynn O'Shea