Join our Listserv!  Contact Us  The ROT Squad
November News: You Really Autumn Know
The University Records Center will stop accepting records for storage in February 2022. Please be sure to submit your Storage Requests Forms as soon as possible. For information about moving from paper to electronic records and workflows please visit our Fetch the Future Hub
Spotlight on Sean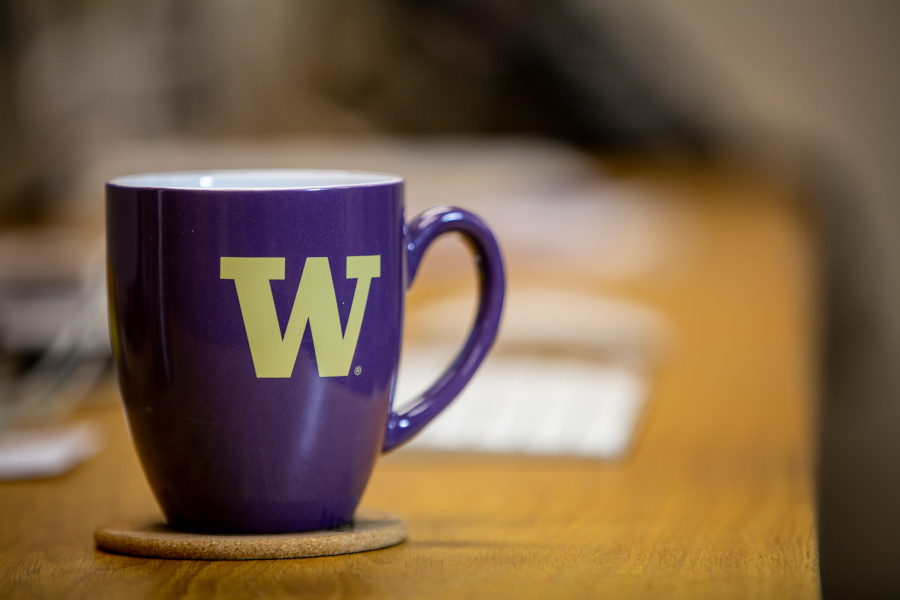 Please help us welcome Sean Whitney. Sean has spent the last 3.5 years working in the School of Medicine's Dean's Office as a records analyst, assisting units across the School with their records management and records retention needs. Sean is an avid traveler, having visited over 20 countries and loves to spend weekends hiking with his wife and their dogs. Sean will be assisting the Records Management Services team with all unstructured data projects. Sean will be taking over for Michael Mooney who has transitioned to the UW Compliance & Risk Services Office. Please feel free to contact Sean directly at seanw13@uw.edu.
Top NOs of November
Going digital wasn't just about the pandemic, it's about increasing efficiency, it's about saving money, it's about   being able to easily retrieve and share our records from any location, ensuring smoother business continuity during something as simple as an absence, as complex as an audit, or as stressful as a pandemic.
So here are some NOvember reminders of ways to continue to move forward in a digital environment.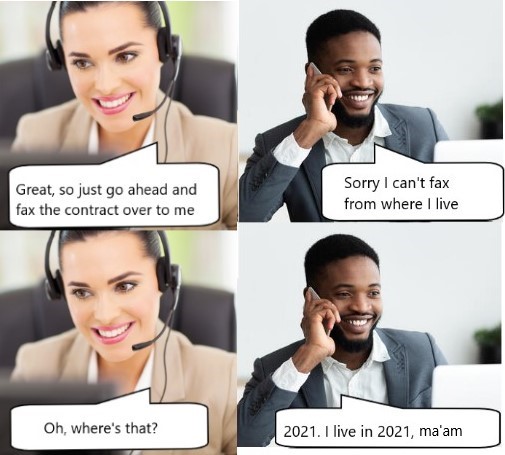 Do I need to print out everything I had signed electronically while I was working remotely? No
Do I need to go back and use ink to sign everything I signed electronically while we were working remotely? No
Do I need to print reports from university-wide systems like MyFD and Workday? No
Should I print my important emails? No
Do I need to go back to paper because I am going back to the office? No
Ask Professor FilePlan

When it comes to organizing electronic folders and naming files/folders in a way that helps your office access and manage records, some people feel a little lost.  Lucky for you, we have a new expert on managing electronic records: Professor FilePlan. 
Do you wonder where you should save records? How you should save them? What you should name them? Send your questions to ProfFilePlan@uw.edu! Our own expert will review your folder structure or file naming convention plans and either give a thumbs up or make suggestions for improvements.
You can also write in any questions about the management of electronic records. If we think your question will be useful to others (and you approve), we can anonymously share it here in our new Ask Professor FilePlan advice column.
Dear Professor FilePlan,
I am in an academic department. We have personnel files organized by employee name, and the former employees filed separately by year.
The problem is that staff started saving in the same folder some records that have a shorter retention, like visa travel records and requests for payment of an honorarium. Now, it is not so simple to follow the retention on departmental personnel files (3 years after the person leaves the department), because I am not even sure what is in there! I have to open each file, wait for it to load, scroll through, decipher what it is, and look on the General Records Retention Schedule. Then, based on whether it has met its retention or not, I need to either delete each thing separately or leave it there only to look at it again next year. I'm sick of it. What can I do to avoid this situation in the future?
Sincerely,
Tired in Tacoma
Dear Tired in Tacoma,

 A key to a good file plan is not mixing together records with shorter and much longer retentions. Create a folder structure that you can trust, that indicates to you what documents are without you having to open each one. Personnel records do include a lot of types of documents, but they aren't a bucket to toss anything into!
You have a bit of staff education and clean-up to do. Keep similar items together. A place for everything, and everything in its place. If it were only a few records with shorter retention periods mixed in with a whole bunch with a longer retention, I may say not to worry about it.
But if the problem has grown out of control, I say make it a priority to give your departmental drive a good reorganization. Once you've done some cleaning up, and made folders to house the records with the shorter retention periods, then have a meeting with your staff to note what goes where. Then, it's worth making a README file to convey the types of records that are supposed to be saved in the personnel file. You could call out the types of records that used to be thrown there mistakenly, such as: "If you are looking for the place to save honorarium related records instead go to the [XYZ] folder".
Lastly, free feel to drop me a line and give an update on your success. I'm rooting for you! After all, it's much easier to keep up then catch up.
Onward and upward!
Professor FilePlan
FETCH THE FUTURE...GO DIGITAL
Click here to watch the video on this new University-wide initiative.
WE ARE ALWAYS HERE TO HELP
Barbara Benson
Cara Ball
Emily Lemieux
Lynn O'Shea
Sean Whitney