Join our Listserv!  Contact Us  The ROT Squad
Delete For the Year You Want
New Year: New Challenge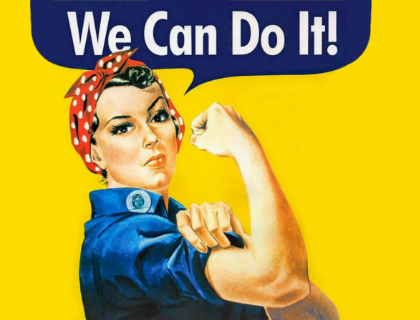 Welcome to 2022 and the opportunity for a fresh start. We have a suggestion for taking your mind off COVID and the struggle to cope with Omicron. Start the year by being proactive. Start the year by focusing on what you can control. Start the year by accomplishing something positive. Start the year by reviewing our list of 22 Things to delete in 2022 and deleting at least 5 things by the end of January. Choose low hanging fruit like past Announcements or System Notifications from Workday or Ariba, or challenge yourself by deleting old drafts or last year's calendar invitations. If you are really looking for a new start, pull up the emails from your previous UW positions and delete everything that is more than 6 years old. (Emails from a previous UW position that are less than 6 years old should be shared with past supervisors before being deleted—just in case).
Easy Wins
If deleting gets you energized, take it one step further and think about 22 Ways to Up Your Records Game in 2022. Stop printing records created or received on a computer. Review our Fetch the Future hub for guidance on: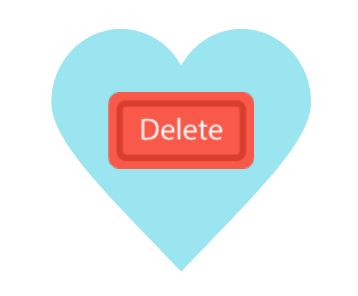 You Can Do This
We know. This can be a heavy lift. You can take it down a notch by just deleting any copies of records that have been uploaded to Ariba. Did you realize that Ariba is the "system of record"? Copies of attachments are duplicates that can be destroyed at any time. We've got great additional ideas for upping your records game on this list. And as always, please never hesitate to call us to get you started, walk you through the process, and support you in taking control. You can do it. And we can help.
Disclaimer
But we do need to add a disclaimer for our Email Deleting Party and 22 Things to Delete in 2022. As much as we encourage  you to start fresh and clean house, always remember that….. All records pertaining to ongoing or pending audits, lawsuits (or even reasonably anticipated lawsuits), litigation holds, or public disclosure proceedings must not be destroyed, damaged, or altered until the issue is resolved and you are explicitly advised that such records may be destroyed.
So double check before deleting anything and make sure there is nothing in your way to take control of 2022.
Attend Our Email Deleting Party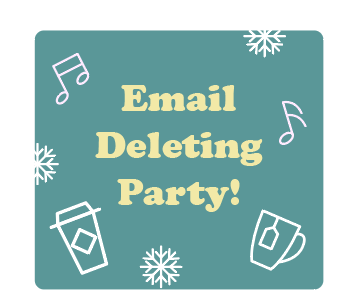 In celebration of National Clean out Your Computer Day this February, attend our Email Deleting Party with the ROT Squad. Email can be a challenge for a lot of people (It doesn't stop! There's so much of it!). But the good news is, most of the emails we send and receive are transitory and don't need to be retained at all. Unsure how to find them? We can help!
This is your chance to finally clear out transitory emails from your inbox in a live hands-on event. We will describe the specific types of emails that you can delete, give you step-by-step instructions and do a demonstration of the best way to locate each of those types of emails. Then, we will give attendees a few minutes to delete those emails themselves. Afraid you have so many emails that your computer might freeze? We'll provide detailed instructions, so that you can delete at your own pace at a later time.
Learn some new tricks, and rid yourself of ROT. Break out your leftover Valentine's Day chocolate, and fall in love with a new clean inbox.
When: Feb 15, 2022 1:00 PM
Where: Zoom, Meeting ID: 957 9898 6755
FETCH THE FUTURE...GO DIGITAL
Click here to watch the video on this new University-wide initiative.
WE ARE ALWAYS HERE TO HELP
Barbara Benson
Cara Ball
Emily Lemieux
Lynn O'Shea
Sean Whitney