Working at the University of Washington typically means sending and receiving a lot of email on a daily basis. Because of the volume, it can be difficult to stay on top of, and making decisions on what to delete and what to keep can take a significant amount of time out of your day. This flowchart is designed to help you process (appropriately file or delete) and manage (properly retain and destroy) email quickly and efficiently using a "touch it once" methodology.
Click the image below for the full-text PDF to share and save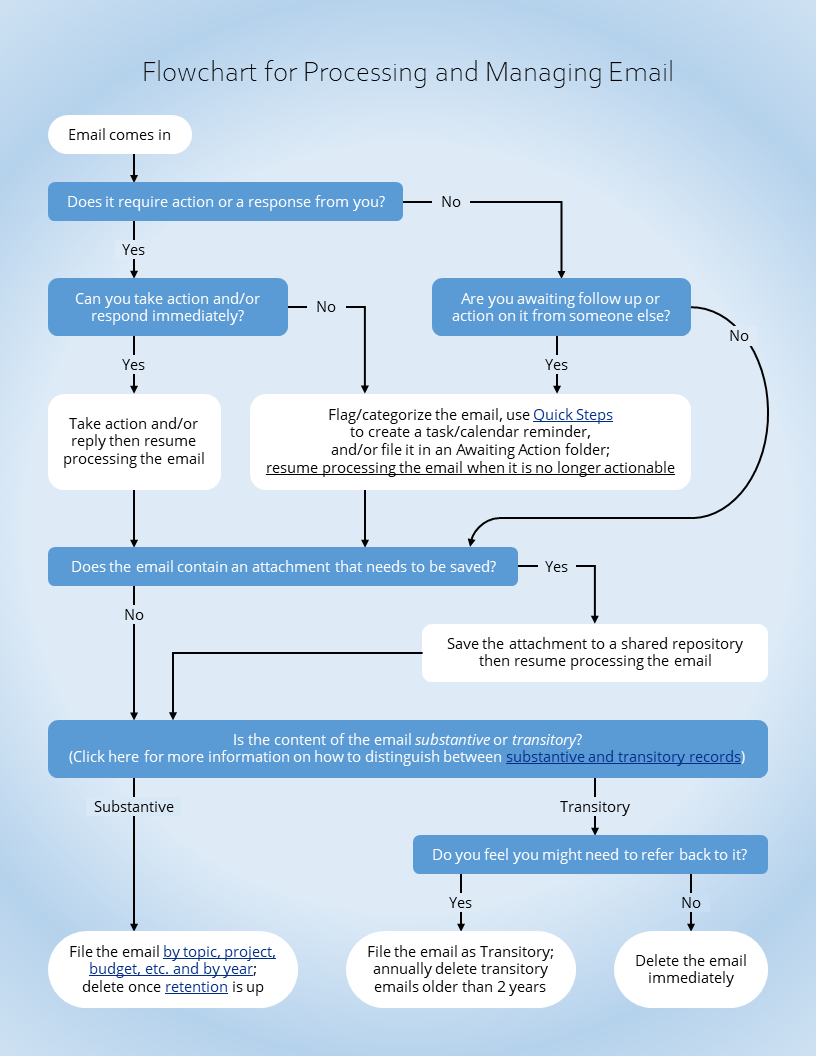 Want more information on how to manage email? Check out the University Email Policy as well as the rest of the email section on our Resources page. If you would like some customized guidance about your email, our staff is always available to meet and answer questions. Contact us at recmgt@uw.edu or 206-543-6190.