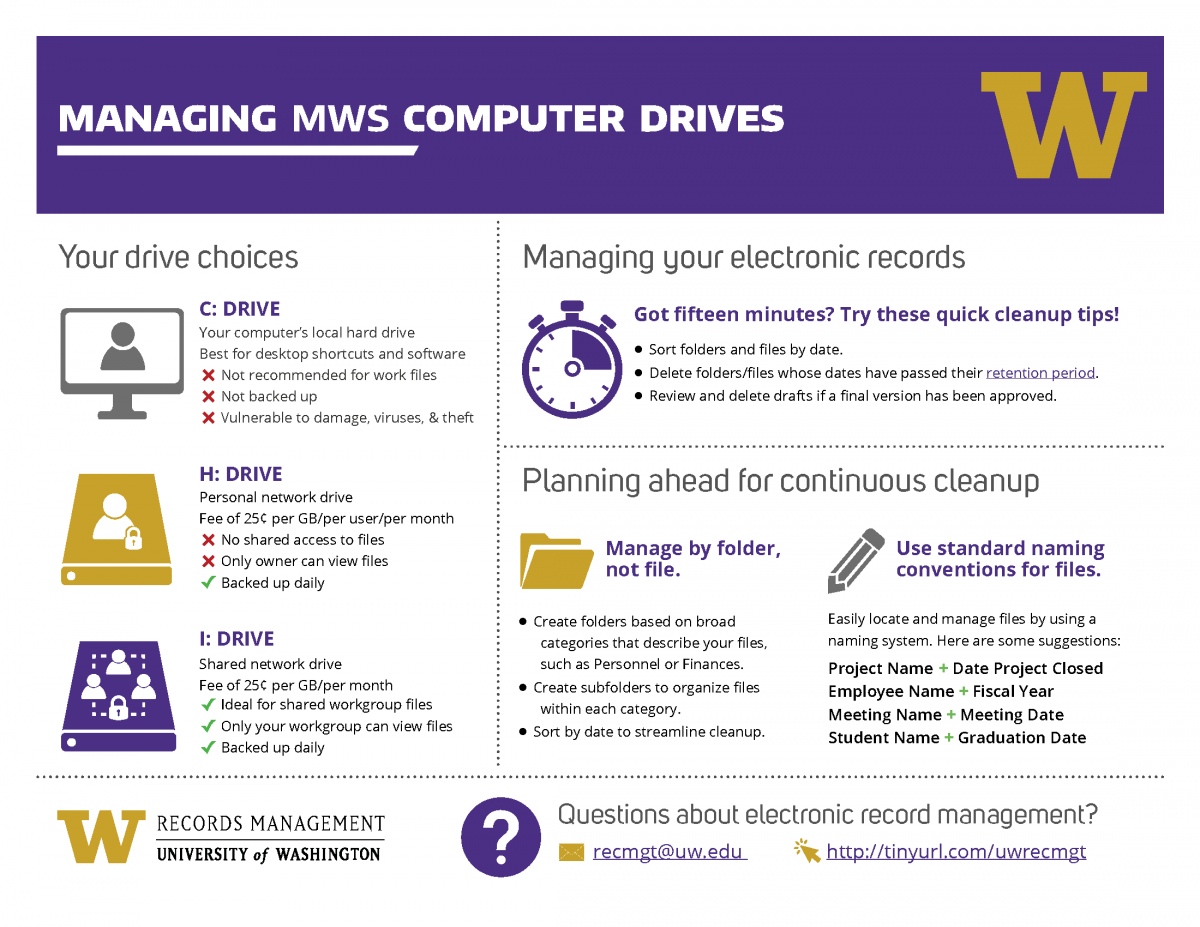 Text content of infographic

MANAGING NEBULA COMPUTER DRIVES

Your drive choices

C: DRIVE

Your computer's local hard drive
Best for desktop shortcuts and software
Not recommended for work files
Not backed up
Vulnerable to damage, viruses, & theft

H: DRIVE

Personal network drive
Fee of 25¢ per GB/per user/per month
No shared access to files
Only owner can view files
Backed up daily

I: DRIVE

Shared network drive
Fee of 35¢ per GB/per month
Ideal for shared workgroup files
Only your workgroup can view files
Backed up daily

Managing your electronic records

Got fifteen minutes? Try these quick cleanup tips!

Sort folders and files by date.
Delete folders/files whose dates have passed their retention period.
Review and delete drafts if a final version has been approved.

Planning ahead for continuous cleanup

Use standard naming conventions for files.

Easily locate and manage files by using a naming system. Here are some suggestions:

Project Name + Date Project Closed
Employee Name + Fiscal Year
Meeting Name + Meeting Date
Student Name + Graduation Date

Manage by folder, not file.

Create folders based on broad categories that describe your files, such as Personnel or Finances.
Create subfolders to organize files within each category.
Sort by date to streamline cleanup.

RECORDS MANAGEMENT

Questions about electronic record management?