Records Management Services provides free storage of inactive records to eligible University departments on all three campuses. Departments may request their boxes and files stored at the University Records Center at any time.
Departments are responsible for accurately identifying and communicating the contents of the boxes they submit for storage and authorizing the disposition of these records when they meet retention. Upon disposition, Records Management Services absorbs shredding/recycling costs and coordinates the transfer of any archival records to the University Archives.
---
How to Submit a Storage Request
Ensure you have followed the storage requirements and have labeled the box correctly
Download the storage request form (XLSX)
Input the storage request - include the name of your department's Records Coordinator
Save in the Excel format - we cannot accept the form in PDF!
E-mail the completed form to urc@uw.edu. Include your department's name in the subject line.
---
All About the Box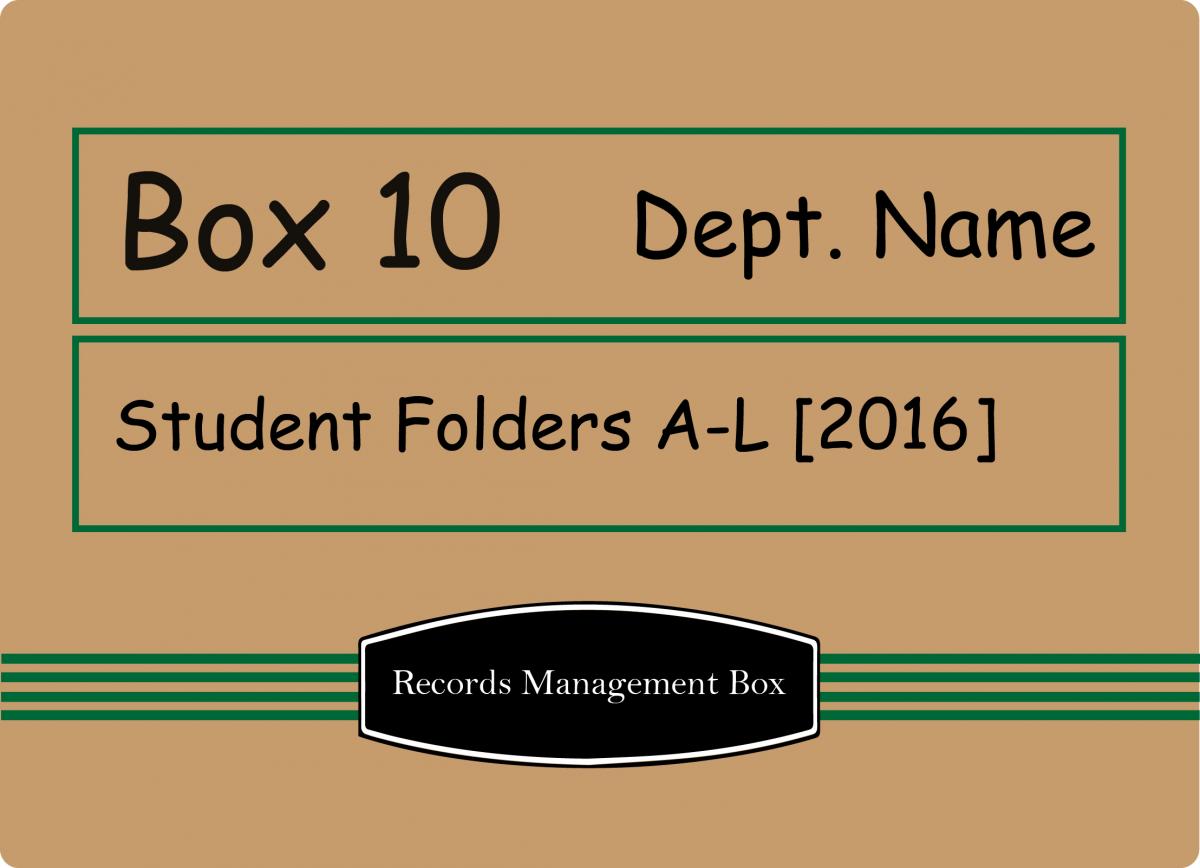 An example of a properly labeled box
Records must be packed in a standard bankers box (10" x 12" x 15")
The lid must fit securely - no hanging files
The short side of the box must be labeled in permanent marker with:

Box Number (usually sequential 1, 2, 3, etc)
Department/Office Name
Record Series (type of record) or additional information which your department needs to identify the box contents

Please only write on one side of the box - this allows the boxes to be used more than once
Do not write on the lid - lids are (typically) removable and can get mistakenly swapped or replaced
Do not attach labels, "Post-It Notes" or tape to the box
Boxes must be at least half full
Boxes must not be overpacked - the sides should not billow or bulge
Boxes must not contain anything that will leak or reek
Boxes must weigh no more than 30 pounds - if you can't pick it up, we can't pick it up
If using a recycled box, do not write over the old information

Mark out the old information with a permanent marker and write on the clean side of the box
---
Storage Requirements