Join our Listserv!  Contact Us  The ROT Squad
Fall 2021 Mindset: The September Switch
Honor the past, but pitch the paper
Soon, many of us will walk into our offices for the first time in over a year. Once you've wiped off your desk, shaken the crumbs out of the keyboard, and thrown away those desiccated snacks lurking in your drawer, notice one more thing. What's with all the paper? A to-do list or notes managing ongoing work may be transitory, but what's with all those full file drawers? Did you miss those records over the last year and a half? What is your office's plan to clean out the paper records as you move forward in a digital environment?
Now is the time to clean up and close the door to our paper past and embrace the digital changes you made while working remotely. At Records Management Services, we support your office as you make the leap into the digital future.
Here's a basic rundown for any paper cleanup project: 
Identify your records:
Sort and destroy:
Is your paper jumbled together? Sort your documents into record series and write the destruction date right on the folder. Retain records with continuing value, and ditch any ROT you encounter along the way.
Plan your next actions:
Should you scan your existing paper records? We can help you write a Scanning Policy, or your records may already be covered by our University-Wide Scanning Policies.
Schedule a consultation with the ROT Squad to help you diagnose those old files lurking in the cabinets, the ones that you haven't touched for years and aren't, frankly, entirely identifiable anymore.
Contact us to schedule a going-digital consult, where we can analyze your specific challenges and help you solve them based on best practices and thoughtful records management. Together, we can Fetch the Future!
New tool for shaping your electronic records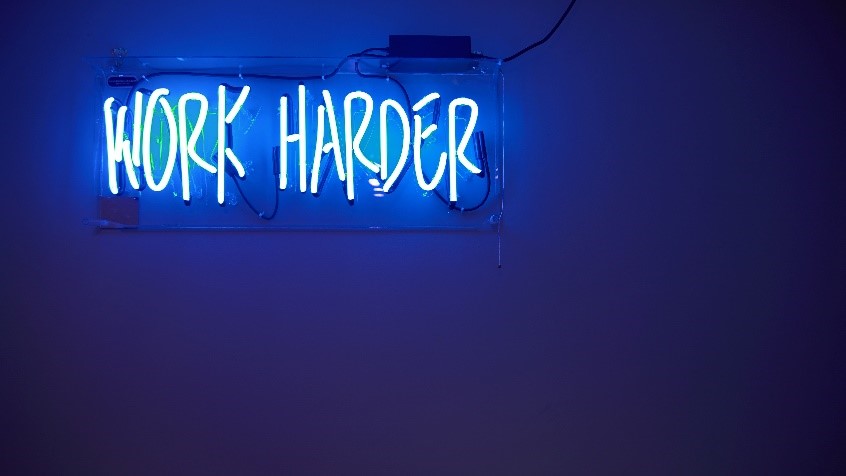 We've heard from offices all over the university how working remotely rapidly changed their workflow processes in March of 2020. Some departments made well-considered changes, and others didn't have time to rebuild the plane while also flying it. Some did their best at the time, and muddled along. As we return to campus a year and a half later, we thought it was a good moment to help departments up their game in regards to the management of electronic records.
Don't be afraid to imagine what the ideal state would look like for you. You can't achieve it if you don't imagine it first. We've created a tool to help you take advantage of this moment in time.
A return to the office does not have to mean a return to outdated ways of doing things. Look, if the format itself is out of style (binders? faxes?), then the workflow process is probably past its prime too.
Use our Action Planning Toolkit to create the meeting structure that will guide your staff toward asking the right questions. It will help you find the solutions you need to work towards an ideal state for your electronic records. Don't let history pass you by! You can use our toolkit as a "grab and go" and run the meeting all on your own, or you can have someone from Records Management staff wait in the wings and listen in - in case there are questions we can help with.
Think this sounds cool, but want more guidance? Join us for a live action demonstration of how this new resource works.
When: October 14, 2021 2-3pm
Where: Zoom link
Meeting ID: 922 0987 5364
Like the idea of getting some extra pointers, but you're not available that day? Email Emily at elemieux@uw.edu. She can give you a brief walk thru of the resource and send you on the path to success.
So check out our resource, gather your team, and then intentionally create the office of the future.
Reserve your spot for the first FT Roadshow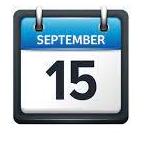 The Finance Transformation Team is hitting the road!  Join them on 9/15 to learn all of the significant changes coming our way in 2023. What does Finance Transformation mean to you, your office, and your records? We have been working with the FT Teams to ensure we understand these changes and can keep the UW General Schedule updated as we transition to this new environment. Now is the time to increase your knowledge and awareness of the changes at hand, as well as resources available to employees.
Fall Funnies
Enjoy a selection of records management-related chuckles as you get rolling on a new school year and get settled back in your office.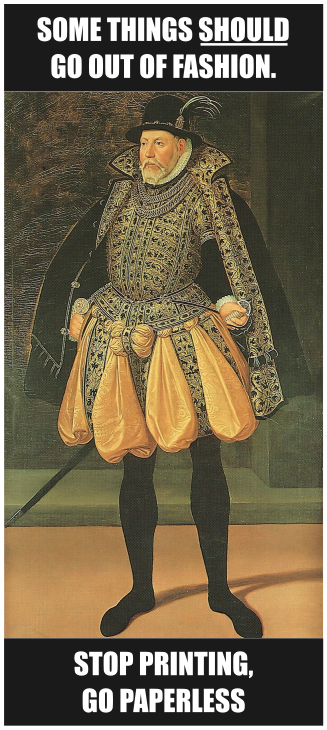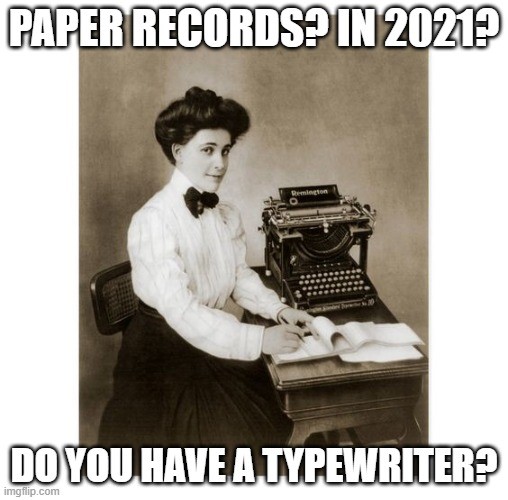 FETCH THE FUTURE...GO DIGITAL
Click here to watch the video on this new University-wide initiative.
WE ARE ALWAYS HERE TO HELP
Barbara Benson
Cara Ball
Emily Lemieux
Lynn O'Shea