What is ROT?
ROT is the acronym for Redundant, Obsolete, and Transitory. At the University, ROT consists of any records that legally can and should be destroyed. ROT accumulates over time, in paper and electronic form, and inherited ROT is a common challenge for many employees. It's easy for an office to fall into the trap of holding onto ROT, but it can represent a serious legal, privacy, and security risk to the University as well as being a significant drain on efficiency.
The ROT Squad Is on the Case
Records Management Services created the ROT Squad to give you the tools to tackle your ROT and keep it from coming back. Emily and Lynn are Compliance Analysts who will consult with you to help diagnose your ROT and to create a plan that will eradicate what you currently have and prevent the accumulation of ROT in the future. They meet with both individuals and groups to discuss both paper and electronic records. This is a free service to UW offices, departments, and individuals on all three campuses.
Click Here to Schedule a ROT Squad Consult
What to Expect in a ROT Squad Consult
>

  We won't haul your paper away, but we will advise on which records to keep vs. shred, recycle, or archive.

>

  We won't look at every file or folder ourselves, but we will teach you how to identify record series and act independently.
> Use our Pre-Consult Checklist to prepare for your consult. We designed the checklist to help you identify ROT to target, plan your cleanup project scope, and envision your future organized state.

>

  We won't make you feel guilty about your ROT. We offer encouragement and concrete steps to move you forward.

>

  We come to your location, on any campus. We can also meet remotely via Zoom.

>

  We help you create a plan to tackle your existing ROT and establish best practices to prevent it.

>

  We keep it informal and encourage dialog. Our office also offers more structured in-person and online trainings.

>

  We show you how to gather quick metrics to demonstrate the impact of your ROT clean up initiative.
Tools to Reduce ROT Right Now
The ROT Squad Works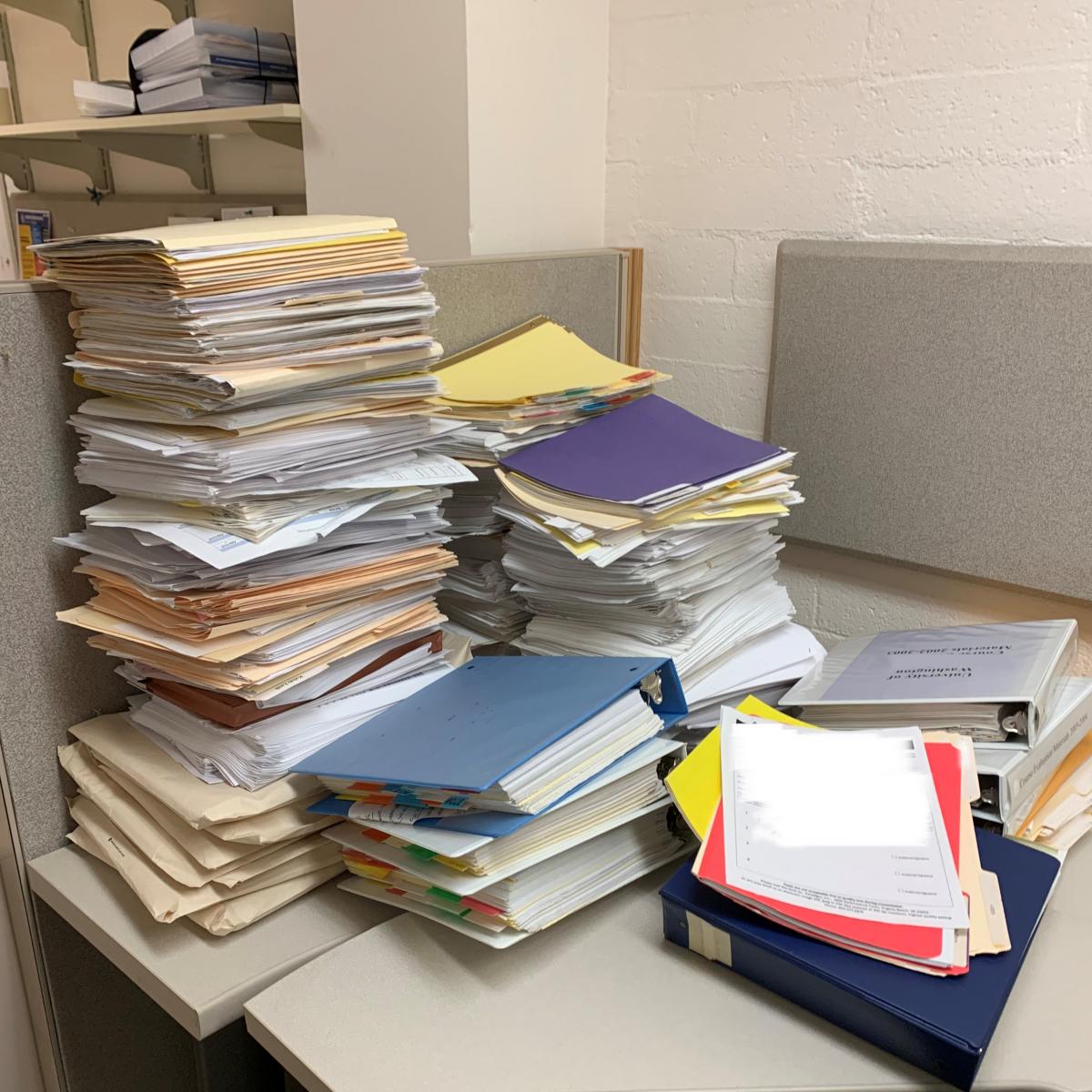 Great information and I feel like everyone who came got their specific questions answered. - Virginia
This information definitely not only helps me, but helps figure out what I should send to Archives. - Andrew
This is awesome... I'll get my team together and we'll come up with a feasible plan to get this place cleaned up. - Mandy
FAQ
Am I in trouble if I have ROT in my records?

I inherited ROT from somebody else. How do I even start?

Can we meet when I'm less busy?

Wait! Some of this stuff is really old and looks too cool to throw away...