A living allowance can be issued to Foreign National(s)  (NON UW Travelers) coming to Seattle. For issues outside of travel pertaining to Foreign Nationals see Guidelines and Policies.
Living allowances are payments made to support a foreign national during a course of study or research. The individual must be in travel status. Living allowances can be issued to a foreign national. The allowance is based on the temporary work destination's daily meal per diem rate and is issued for up to 30 days at a time. Additional requests (up to 30 days each) may be submitted. Living allowances must be paid in advance, otherwise expenses are reimbursed on an Expense Report (ER) under meal per diem. Under most circumstances, living allowances are not considered taxable income.
*If short trip please contact Travel Office to expedite payment.
Select Living Allowance from Add Item box.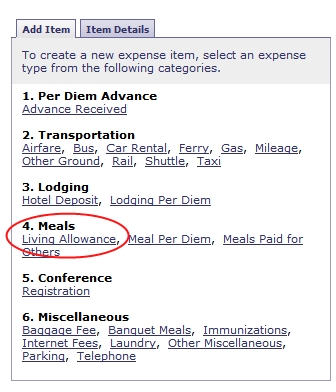 Click Select to find location.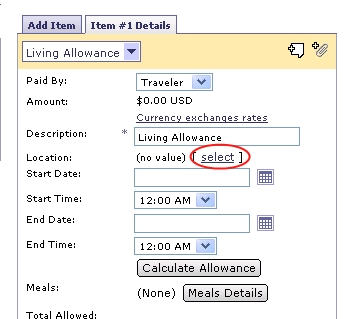 Select appropriate Effective/Expiration and Season Start/End Dates.

indicate appropriate Start/End date from the calendar or enter
indicate Start/End time
click Calculate Allowance
click Edit to enter appropriate budget
click Done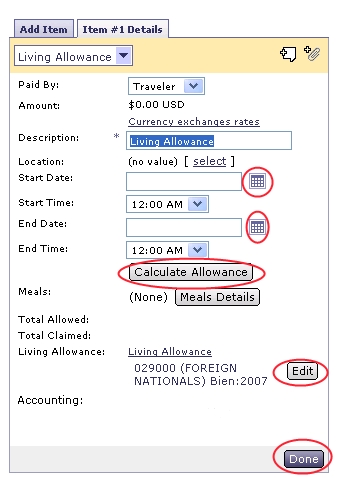 OPTIONAL:
Click Meals Detail to ajust total allowable meals claimed.