After the trip, the reconciliation of the advance is processed through eTravel.
Select Advance Received in the Add Item box.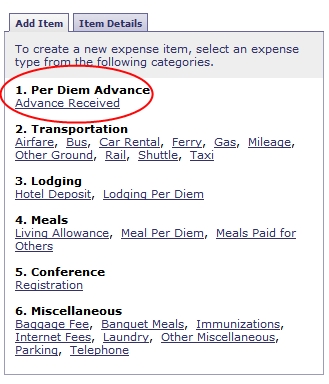 date will auto-populate with today's date
enter Advance Amount received
click Edit to enter the budget the advance was issued on

TIP: Mass Edits may be used on all items except for a Per Diem Advance

click Done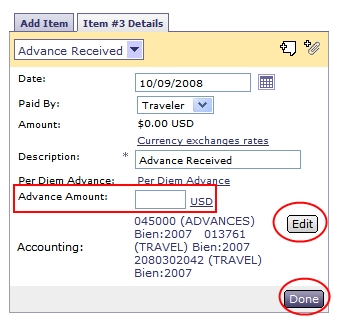 The advance amount is listed as a negative amount and is deducted against all the travel expenses.

If the per diem advance is more than the actual cost of the trip, you owe the excess to the University. Submit the ER print version with your check to the Travel Office.
* Budget must match budget originally encumbered on per diem advance request. Be sure to add comment listing requested ER number.