Departments
Ensure travel costs are:
directly work related
obtained at the most economical price
allowable per State/University travel policies and procedures
both critical and necessary for state business
following the IRS Accountable Plan
Exercise prudent judgment in approving travel-related costs and establish an effective system for management and control over travel-related costs with:
written internal policies and procedures
authorization or approval of travel costs by department head or authorized designee
clearly defined roles and responsibilities to include the level(s) to which department head responsibility has been delegated
after 90 days, departments should review assignments placing travelers in travel status at a temporary duty station to determine if the traveler's permanent official duty station should be changed. The department should inform the traveler of the possible federal tax implications of official assignments for an indefinite period of time or for longer than one year. Refer to Internal Revenue Service regulations contained in publication 463 for further information.
* Campus departments may implement a policy that is stricter than UW or State travel policies.
Ensure:
travelers are not treated differently under like travel circumstance
itinerary is planned to eliminate unnecessary travel in performance of work assignments
number of University employees attending a particular meeting be the minimum necessary, consistent with benefit to be derived therefrom
ensure health and safety of traveler ( It is advantageous to the state for agencies to establish and alter travel plans and itineraries with consideration of hazardous inclement weather and other situations that could threaten the health and safety of state personnel)
Check your budget/grant status: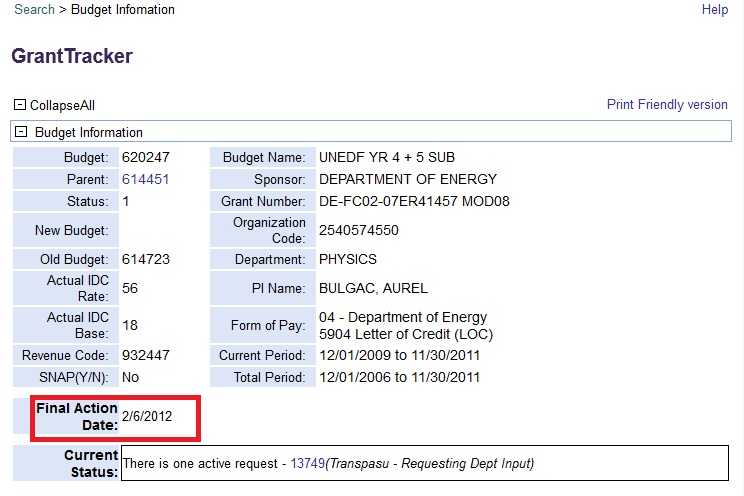 Departments may adopt internal travel policies and reimbursement allowances that are more restrictive.
be familiar and comply with State, University and department travel policies and procedures before embarking on travel
obtain prior authorization when required
select travel alternative that is allowable per the State, University and department travel policies and procedures
select travel options that are most economical
exercise same care in incurring expenses and accomplishing the purposes of the travel that a prudent person would exercise if traveling on personal business; excess costs, circuitous routes, delays, or luxury accommodations unnecessary or unjustified in the performance of official state business travel are not acceptable
pay any excess costs and any additional expenses incurred for personal preference or convenience
verify that all travel arrangements are confirmed prior to departure
return as promptly as possible to either official station or residence when state business is complete
ensure reimbursement is prepared and submitted with appropriate receipts in a timely manner
ensure all travel reimbursement follow the IRS Accountable Plan
traveler must reimburse travel expenses to University of Washington if travel canceled due to personal reasons
policies apply to all types of travelers unless otherwise noted
Contact vendors to make changes/cancellations and request refunds when applicable.
Reimbursement
Allowable if change/cancellation was due to:
UW business
cancelled conference/meeting
airline cancelled flight (replacement fare must be used for future UW business trip or must be surrender to UW department)
unexpected death of a family member
your own unexpected illness which kept you from taking the business trip or continuing your trip as planned and is not due to your own misconduct
*must show change made
* change fee should be entered under airfare line item in eTravel/ARIBA system.
As of April 1, 2017, a comparison airfare is now required if personal travel is involved when flying in and out of the same business location. It will also continue to be required if flying in and out of a different location due to personal travel.
Adding personal time/travel with a business trip is allowable only when all conditions exist:
primary purpose of trip is official UW business
approved leave is used during personal portion
UW does not incur any extra expenses beyond what it would normally incur
TIPS:
Before the Trip:
purchase airfare for personal trip separate from the UW business trip if personal time is at a location other than the UW business location
During the trip:
separate personal and business expenses
After the trip:
note personal time, dates, and location on reimbursement
deduct / prorate any personal expenses from reimbursement
If personal airfare cannot be purchased separately from UW business airfare obtain a comparison itinerary priced at the lowest cost logical available coach fare from:
other travelers who will travel on same UW trip without a personal portion
Attach a copy of the comparison airfare (labeled attachment "comparison airfare") and the actual ticket that includes the personal portion. Reimbursement is the lesser between the comparison airfare and the actual itinerary influenced by personal travel.  
Example of Lowest Available Coach Airfare Comparison using Christopherson
This alternative may be used to identify reimbursable amount when:
there was a personal trip combined with UW business trip and a comparison itinerary was not obtained before the trip
no approval for First or Business class airfare (not associated with the 14 hr rule)
Use any travel agency/internet provider to identify current lowest cost logical available coach fare by creating a comparison itinerary using same parameters that existed for actual trip.
same advance purchase time and day/time for departure/return flights. This may include same time of year. 
Attach a copy of the comparison airfare (labeled attachment "comparison airfare") and the actual ticket that includes the personal portion. Reimbursement is the lesser between the comparison airfare and the actual itinerary influenced by personal travel.