Direct Deposit
Processed by the Integrated Service Center (ISC) using Workday
Limited to active UW employees only 
Payment is sent the next business day after final approval is given on the expense report. Deposits typically takes 2-5 business days once payment is sent. 
Direct deposit will default to the account the employee has set for payroll
In Workday, an employee can set a different account to be set for travel direct deposit: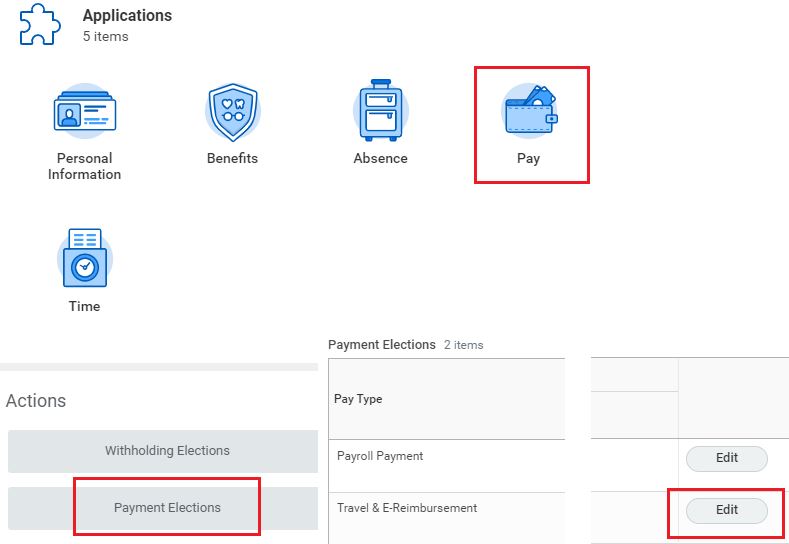 Check
Process by Mailing Services in UW Creative Communications
This option is available for all traveler types
Can be mailed domestically or foreign
For Non-employee travelers, a Miscellaneous Payment Payee must be created. See instructions on how to create this type of Payee on the Miscellanous Payment Job Aid, Pages 2-4.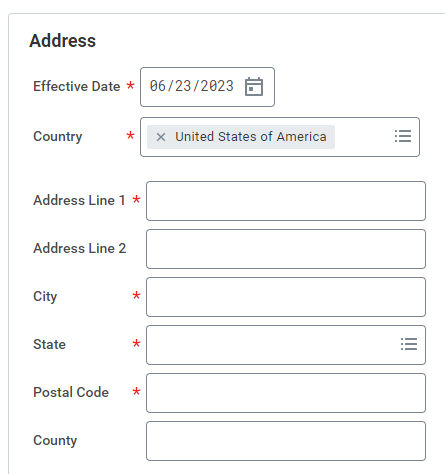 Email checks@uw.edu with the check # and Expense Report # or Miscellaneous Payment #
Once the check has been canceled, a new expense report or miscellaneous payment must be processed to reissue the check
To expedite, the 'copy' function can be used on the previous ER. Note that all attachments & comments will need to be re-added. Here are the instructions: 

Go to the Expenses App, click on Expense Reports, choose 'Approved' in the status field
Select the Expense Report by clicking on the Related Actions icon (do not actually open the report)
Under Expense Report, click on the 'copy' button
A new copy of ER will open or you can find the new copy in your drafts under My Expense Reports
Please attach all of the required receipts/documents, as they won't be automatically copied
Please re-input line item details and all overall comments, as they won't be duplicated either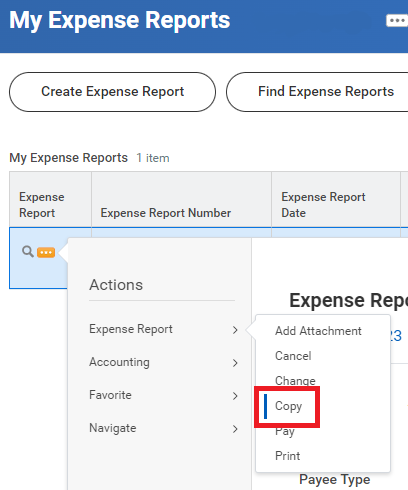 Processed by UW Accounts Payable 
Payments are limited to foreign nationals with foreign banks
A 15$ fee is charged to the budget(s) used for this type of payment

When there are multiple budgets on the same expense report, it charges each budget proportionally based on $ amount. 

EX: Budget A payed for 2/3rds of the report and Budget B 1/3rd, $10 will be charged to Budget A and $5 to Budget B

Wire payments typically have longer processing times then the other payment options. Further delays can be based on central office processing times due to high volume. 
Make sure to attach the required Wire Form as required by Accounts Payable: 
Once an expense report has been fully processed, payment information can be determined by coming back to the expense report after a couple business days. 
The information is shown below the summary in the 'Expense Report' section